Choose Your Tarot Card
Here is your interactive tarot reading for today. Look at the image above and relax, focus on the first card that draws you in and that card will connect with your personal energy.
Ready?
Once you have picked your card, you can scroll down to see it revealed then read the information for today that carries your journey with it.
*
*
*
*
*
Tarot Card Draw #1: Queen of Pentacles, reversed
When the Queen of Pentacles shows up in the reversed position for your daily tarot draw, it is likely an indicator that you are likely feeling insecure and discontent within your situation. Pentacles represent material goods and all things tangible. You may be dealing with lack or loss in areas such as family, finance and your material possessions. Perhaps things are not so harmonious in the home, you've made some bad investments, or you must downgrade your lifestyle due to your income not flowing in the way it once used to. You are thinking of the current path you are on and the goals you have previously set for yourself. Things may seem a bit cloudy where there was once clarity. When it comes to love the Queen of Pentacles reversed could also be an indicator of relationship problems and possible talks of break up or divorce. You and your partner may not be seeing eye to eye when it comes to important decisions, or you may be suffering from infertility. Do not be discouraged if things are not working out as previously planned. Now is the time to re-evaluate the path you are on and possibly set new plans based on the current energies surrounding you. Back to the drawing board!
Tarot Card Draw #2: Ace of Cups
If you chose the Ace of Cups for your daily tarot draw you are likely to experience a wave of positive energy which opens doors for love, compassion and creativity. If you've been down on your luck in matters of the heart you will soon find someone who expresses an abundance of healthy love towards you. This new love will allow you to be vulnerable and reciprocate the love being given. If you are single, this is a good time to go out with friends and take people up on the offers they've been extending towards you. You may be surprised to meet someone during a very unexpected time. If you've been considering doing a makeover or switching up your look this is your confirmation to do just that. If you are in a relationship already, you and your partner's love will feel renewed. The two of you may have a spark be reignited if things have been dull as of lately. You'll remember why you are together in the first place and grow even closer. Perhaps you will go on a romantic getaway with one another or do something fun together. If you are someone who has been feeling uninspired when it comes to creative endeavors such as writers' block or you have a hard time holding a vision of some sort, you will experience great clarity that will allow your creative juices to flow. Words, images, and new ideas will be brought to the forefront of your mind. Allow your imagination to take you places you've never been. Enjoy the gifts that the Ace of Cups brings.
Tarot Card Draw #3: The Hanged Man reversed
If you chose The Hanged Man in the reverse, you are coming out of a time of uncertainty and stagnation. You may have taken some time to assess the situation and are now ready to take decisive action. After being quite apprehensive for a while you may feel ready to take the necessary steps to change your reality with confidence. You have taken the time to go within and seek a new perspective and now you are ready to take a new approach. You now have knowledge that wasn't so obvious before which changes the game and makes it easier to move forward. You are absolutely sure of what needs to be done and you have found the motivation to take control of the matters at hand. If you and a loved one are at odds and have not been speaking, you may be breaking the silence and having that uncomfortable conversation. Your ability to understand the other person's point of view has made it possible for you to initiate a compromise. You are acknowledging and letting go of your own ignorances. This in turn has prompted growth and made it possible for you to elevate spiritually the way you have. For those of you who have been contemplating leaving a relationship, you may be having a change of heart and you are now ready to admit your own faults in the relationship, as well as work on them. You now have the ability to guide others on coming out of conflict. This is a wonderful gift you have given yourself by doing the work and going within, pay it forward.
Considering getting a tarot card reading? We have carefully screened and selected a range of gifted, compassionate tarot readers to provide clarity and new insights into your life. Online readers available 24/7.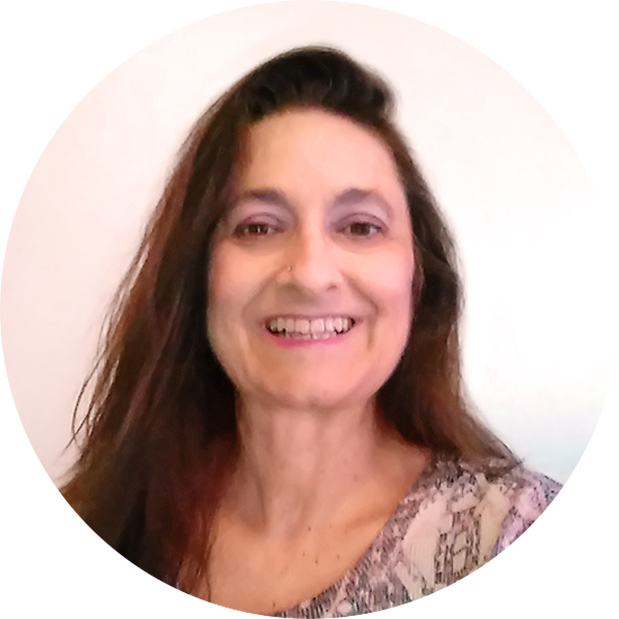 Having attained Master Level at Mediumship, Tarot, Energy Work and general Psychic Readings, Tamara (Tami) has a great many years' experience as a Spiritual Counselor, Psychic, Tarot Reader and Medium also. She is highly skilled at Numerology, Auras, Past Lives and Chakras and can help you determine your own psychic abilities; she is remarkably adept at simple questions as well as those most in-depth. As an award-winning writer with more than 45 years' experience, Tamara (Tami) has provided original works to 7thsense on various subjects and writes the Daily Tarot Draw.