Choose Your Tarot Card
Here is your interactive tarot reading for today. Look at the image above and relax, focus on the first card that draws you in and that card will connect with your personal energy.
Ready?
Once you have picked your card, you can scroll down to see it revealed then read the information for today that carries your journey with it.
*
*
*
*
*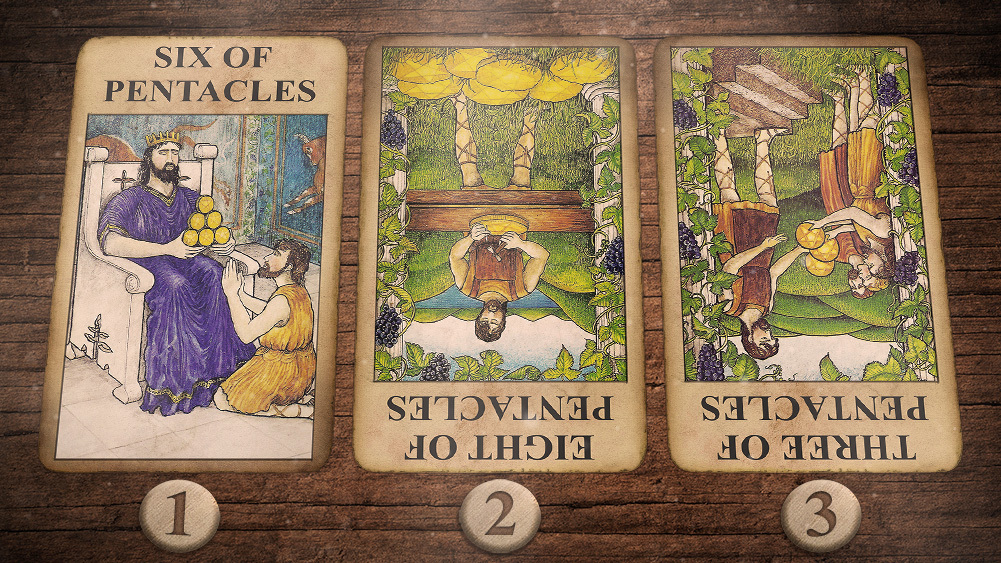 Each suit in the tarot has a different overall theme with Pentacles speaking on the physical or external part of our lives rather than mental and emotional situations and things. When all Pentacles turn up in a spread as is the case today for our daily tarot draw, you are seeking solutions to what are primarily material concerns, financial matters and concerns with career and work.
Most basically, Pentacles talk about what we choose to do with the (figurative) cards we are dealt such as what type of work we do given our overall physical circumstances such as living in a particular region or how we decorate our homes given our options and financial ability. These are just basic examples, but Pentacles talk about what we choose to make of our situations be it to move or transform into a better, more opportune situation or simply make the best of what we have.
Among the situations addressed by the suit of Pentacles are health, finances, work, and creativity. If none of these are issues that you are dealing with at this moment, at least one of them very soon will be.
Story continues below…
Considering getting a tarot card reading? We have carefully screened and selected a range of gifted, compassionate tarot readers to provide clarity and new insights into your life. Online readers available 24/7.
Tarot Card Draw #1: Six of Pentacles
On the Six of Pentacles, we see a man seemingly in a position of power as he sits upon a throne, wearing a crown and holding a pile of coins (pentacles). Before him kneels another man who appears to be asking (begging) for some financial assistance. Depending upon your situation in life, you could be represented by either man as our tides of fortune sometimes seem to change and shift frequently. If you find yourself in a position of needing financial assistance or desiring to purchase a home or vehicle on credit, this card indicates it is an opportune time to seek the assistance you need/desire. If you are in the position to assist others, this card turns up to strongly encourage you to reach out and help someone without expecting anything in return. This card is all about giving and receiving and how good fortune and financial security can often seem fleeting. If you find yourself in a more dire financial situation as many people have through the economic ramifications resulting from the global health pandemic, this card may turn up to direct you to resources available to you when seeking assistance such as food banks, housing assistance, etc. In more rare instances, this card could come up to encourage you to share more than wealth such as knowledge.
Tarot Card Draw #2: Eight of Pentacles, reversed
When the reversed Eight of Pentacles turns up for you in a brief reading or daily draw, it quite often indicates that you are very distracted and possibly neglecting something or (more importantly) someone rather significant. It also speaks of skewed priorities and avoidance. It is now time to take a couple of steps back, look around and thoroughly and objectively reassess your priorities and some of the actions you have been taking. Serious changes are called for, or at least a reorganization of your priorities and goals. This card also warns of waste and unnecessary repetition as well as a boring or overly repetitive job that needs to be changed or at least shaken up a bit. Boredom leads to frustration which leads to mistakes, and in some instances misplaced anger or resentment. The reversed card will serve as confirmation that it's time to take action and bring about some positive, more challenging changes in your life as well as to quite simply get your priorities in order. You may unknowingly be acting in a careless or selfish manner. In your work, it is highly probable that you are not living up to your skills and have been producing less-than-desirable results. Another thing often signaled through this card is a bad or overly negative reputation. This is especially concerning when it comes to professional matters as it will undoubtedly affect your livelihood.
Tarot Card Draw #3: Three of Pentacles, reversed
Quite often when the reversed Three of Pentacles comes up for you in a daily draw, it is telling you that you need to get your mind right, focus and get your butt in gear. Among the things this card speaks on is lacking the dedication and concentration needed to get a job done or to attain a desired goal. Possibly you do not know what you are doing and are too lazy to learn. This card also indicates a poor work ethic and trying to pass off your own responsibilities to someone else. The reversed Three of Pentacles is not really a good card to get in a reading as it is shows up to bring your attention to some quite negative behaviors on your part. It signals that you are simply not learning from your mistakes or possibly just refuse to learn from them. It fits along with the old saying, "If you keep doing what you have been doing, you will keep getting what you have been getting." This card may also indicate that you have lost interest in basic human tasks and responsibilities such as caring for your appearance, cleaning your home, regular showering/bathing, etc. You have simply lost your motivation. Alternatively, if you find yourself involved in some kind of group project or team activity, this card will come up indicating that the group as a whole is not functioning properly. The desire and dedication simply is not there and at least one person is out for their own personal gain or to shine on their own thus eclipsing all others.
Considering getting a tarot card reading? We have carefully screened and selected a range of gifted, compassionate tarot readers to provide clarity and new insights into your life. Online readers available 24/7.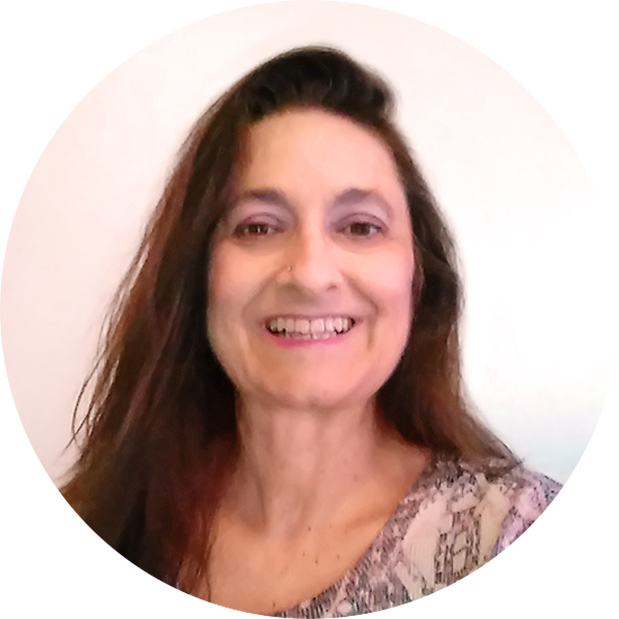 Having attained Master Level at Mediumship, Tarot, Energy Work and general Psychic Readings, Tamara (Tami) has a great many years' experience as a Spiritual Counselor, Psychic, Tarot Reader and Medium also. She is highly skilled at Numerology, Auras, Past Lives and Chakras and can help you determine your own psychic abilities; she is remarkably adept at simple questions as well as those most in-depth. As an award-winning writer with more than 45 years' experience, Tamara (Tami) has provided original works to 7thsense on various subjects and writes the Daily Tarot Draw.