Choose Your Tarot Card
Here is your interactive tarot reading for today. Look at the image above and relax, focus on the first card that draws you in and that card will connect with your personal energy.
Ready?
Once you have picked your card, you can scroll down to see it revealed then read the information for today that carries your journey with it.
*
*
*
*
*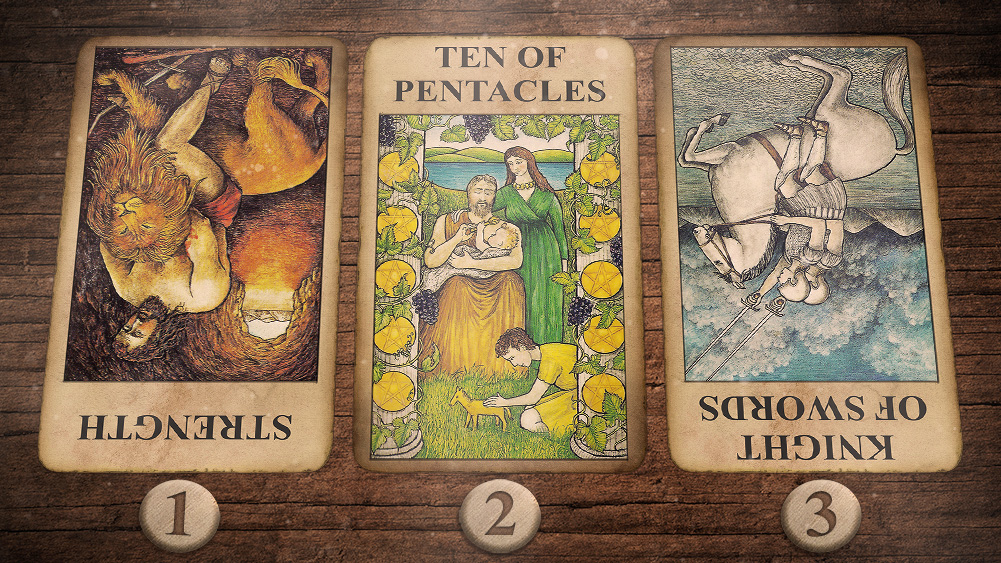 Story continues below…
Considering getting a tarot card reading? We have carefully screened and selected a range of gifted, compassionate tarot readers to provide clarity and new insights into your life. Online readers available 24/7.
Tarot Card Draw #1: Strength, reversed
If you see Strength reversed in your draw, you are not exerting your full potential. You have a skill, talent, strength or some other positive quality about you that you have suppressed and instead are either relying on others to complete tasks for you or are letting things go undone. Sometimes we get complacent in our lives, and we stop trying to achieve our goals or we simply just stop trying to be our best self in our daily lives. We get comfortable in our jobs and stop putting forth effort, or we get comfortable in our relationships and stop trying to keep our partners happy. Right now, you are being pushed to stop being complacent, stop being so relaxed and use your talent to the fullest extent. If you are seeking guidance for your love life, this card tells you that you already know how to keep your partner happy, but you simply have not been using this knowledge. When we begin a romantic relationship, we enter the "honeymoon phase". If you are unfamiliar with this phase, it is the time when we are brand new and we go out of our way to please our partner. After a while, we become comfortable with our partners, and we stop putting forth effort into the relationship. Your partner is likely withdrawing due to the lack of affection they are feeling, and you need to start putting forth some effort into their happiness. If you seek career guidance, you have likely started doing the bare minimum in your job. You are only doing the tasks asked of you via the quickest and easiest method possible. It is time to start using your professional skills to your advantage. You are likely suffering in your career, or have the potential to advance, but you are bottling up your talents. Keep in mind that reversed Strength card could relate to any aspect of your life in which you possess a talent that is being suppressed. Think of where you might have become more comfortable in your life and have stopped putting forth effort and begin to work towards improvement.
Tarot Card Draw #2: Ten of Pentacles
At first glance, the Ten of Pentacles gives off a peaceful, loving energy. The man and woman looking peacefully over their new baby, while their young child plays with a small animal nearby. Imagine the feeling you would have in this moment. You'd likely feel very comfortable, at peace, as though your life is going exactly the way you want it to go. Thus, the Ten of Pentacles represents peace and stability in your life. Your foundation is quite stable at this time, and you will be able to move forward comfortably. This stability could be related to your romantic life, finances, home, career, education or any aspect of your life, or it could also be a culmination of all aspects. If you have recently begun a new venture, you can be assured that it will be successful, and you are moving in the right direction. This could be a small venture (such as opening an account with a new bank), or it could be a big venture (such as switching to a new career). If you have recently felt any hesitation, you need to relax and let that feeling subside. Your path is clear, and you are now able to continue forward with confidence. If you are seeing this card in the context of a love reading, your relationship is built on a solid foundation. If you have been considering moving forward in your relationship and increasing your commitment, now is the perfect time to do so. If you are already fully committed (already married and/or with shared children), it is acceptable to relax a little bit and allow your relationship to continue to grow. Your partner is faithful, and you have built a solid foundation together on which you can both begin to improve yourselves, individually and together. If you have recently moved into a new home, switched careers, or something similar, you have made an excellent choice. Whether you have experienced instability in the past, or you are simply trying to establish or improve yourself, this is a step in the right direction. You will soon begin to notice more aspects of your life falling into place as you move forward.
Tarot Card Draw #3: Knight of Swords, reversed
When the Knight of Swords reversed appears in your tarot draw, you should be very mindful of everything that is going on in your life. The most common reason for this card to appear is that you have been given an incredible opportunity, one which you have likely been wanting for quite some time and will allow you the opportunity to demonstrate your true potential, but you are failing to see the opportunity being presented to you. This card can also signify negative qualities you or someone near you possesses, such as insincerity, obsession or rudeness. You are suppressing an opportunity for greatness, whether it be greatness in achievement or greatness in your attitude, and this is a warning to be more mindful. Sometimes, this card can also indicate a romantic partner who is obsessive or possibly abusive. If you have recently entered into a new romantic relationship or if you have recently been questioning your relationship, this card might be presenting itself as a warning to be more alert in your relationship, or to break off your relationship before you end up being hurt. Be mindful of things your partner says or does that cause you to feel nervous or anxious, even if it is something small. Sometimes even the smallest and most subtle red flags will rapidly grow into something much more dangerous. You might also be concerned with your career, and even feel as though you are stuck. If you have been questioning an advancement, or have otherwise become comfortable and relaxed your skills, the Knight of Swords reversed could be trying to open your eyes to a new opportunity that you have somehow overlooked. You might have read or heard something recently that was entirely out of context so you did not previously relate it to your own life, but it actually did pertain to you, and you should take the opportunity to use your personal skills to your advantage.
Considering getting a tarot card reading? We have carefully screened and selected a range of gifted, compassionate tarot readers to provide clarity and new insights into your life. Online readers available 24/7.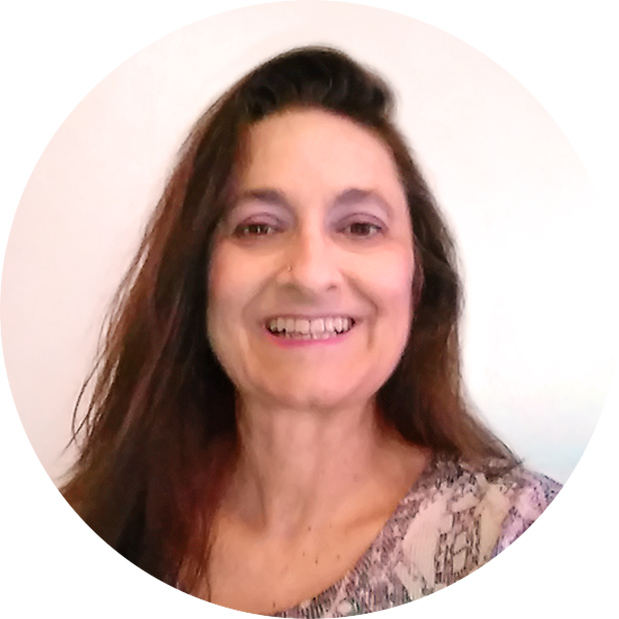 Tamara is an award-winning writer with over 35 years experience as a Spiritual Life Coach, Psychic, Tarot Reader and Medium. She has worked with individuals all over the world through a myriad of life issues ranging from relationship and marriage counseling to dealing with grief and loss, as well as a whole host in between. She appears as a guest speaker on numerous podcasts and radio shows.