Choose Your Tarot Card
Here is your interactive tarot reading for today. Look at the image above and relax, focus on the first card that draws you in and that card will connect with your personal energy.
Ready?
Once you have picked your card, you can scroll down to see it revealed then read the information for today that carries your journey with it.
*
*
*
*
*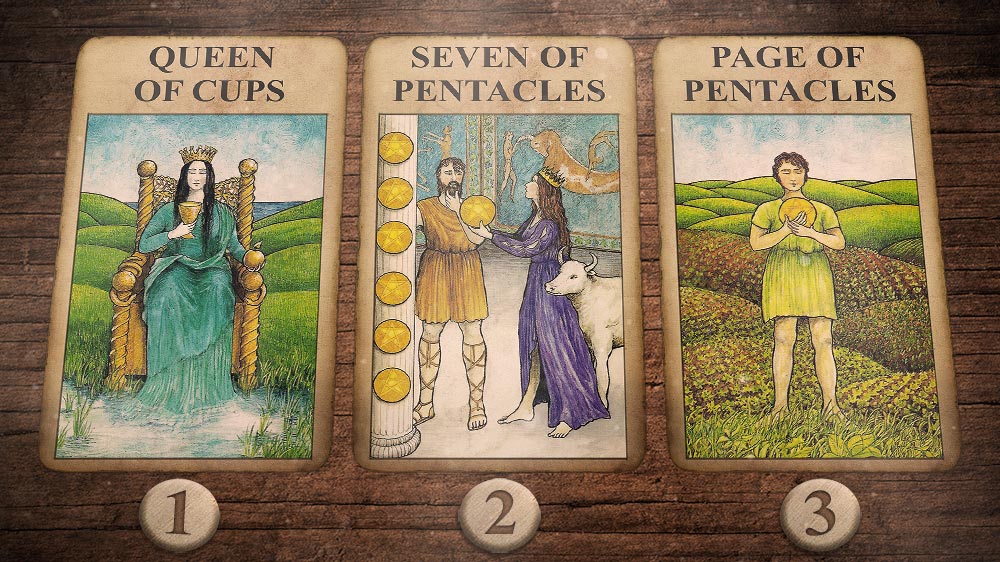 Tarot Card Draw #1: Queen of Cups
A key red flag when the Queen of Cups turns up for you in a daily draw may be that you need to be a bit more mindful of how you may be treating others. She is signaling that you may have been a bit insensitive toward someone or somewhat quick to react to someone in a negative way thus bringing that person some kind of emotional pain, anxiety or even embarrassment. Always be mindful of how you treat other people. Try to exude more empathy and compassion. On the flipside, it very well may be you who has been hurt by the words or actions of another person. Quite often, this lovely lady may fall for you if you have been struggling with some heavy emotional and mental stuff and have been taking things quite personally of late. She will turn up to tell you to try very hard to not allow others to make you feel any kind of way you do not desire to feel. Eleanor Roosevelt said, "No one can make you feel inferior without your consent." The Queen of Cups also speaks of someone getting lost in daydreaming and possessing a tremendous imagination. She will sometimes pop up to speak of a person who is rather mature for their age and incredibly feminine (female or male) and who is incredibly caring, kind and always provides unconditional support. This person possesses a very kind and gentle soul, is affectionate, compassionate and always quite warm, inviting and loving. They will make an excellent partner and/or friend, often for life. This beautiful Queen also talks of artistic abilities and natural creativity as well as the ability to learn new forms of expressing yourself creatively. For those desiring a new romance, the Queen of Cups will turn up indicating now is the perfect time to get out and meet some new people. Persons already in a relationship need to work very hard to always, always be completely open and honest with your partner and that excellent communication is the key to success of your relationship.
Tarot Card Draw #2: Seven of Pentacles
On the Seven of Pentacles, we see goods being traded for money which can often indicate your hard work and efforts will soon pay off and you will be reaping the rewards of your figurative or literal harvest shortly. Whatever you have been working so hard toward will be coming to fruition in the very near future. The Seven of Pentacles falling upright in any spread is always a wonderful card to receive. It is an omen of success as well as attaining goals and ambitions. Now is the time to visualize and manifest the things and/or situations you most desire. Zero in on what you want and do what needs to be done to make it happen. This card can also indicate being at a crossroads and struggling with which direction to take so it is time to step back and do some reassessing of your situation and in some cases your life overall. As with most all cards either upright or reversed, there is at least a minor concern associated with this card. It may come up if you have been stalling on a project or financial decision. Stop dragging your feet and make a decision then stand by it.
Tarot Card Draw #3: Page of Pentacles
On the Page of Pentacles, we see a young man clutching a pentacle to his chest with his eyes closed as if in contemplation. He may be contemplating how far he has come as is evident by the many hills behind him which are indicative of struggle and overcoming obstacles. Our young man may also be contemplating where to go from here or how much further he has to go to reach his goal. This will all be determined by what is going on in your life, specifically. When the Page of Pentacles comes up for you in a daily draw, it indicates good news is on its way to you pertaining to any number of things such as business, property, work/career, schooling or money. It can also suggest good results regarding your physical well-being. This card may also turn up for you indicating the need to plan ahead as well as urging you to fully lay out your plans before embarking upon a new, large venture such as starting your own business, building a home or making any significant change of any kind. Form a solid plan then wholeheartedly jump in with both feet. With a well thought out plan as well as focused and determined efforts, anything is possible.
Considering getting a tarot card reading? We have carefully screened and selected a range of gifted, compassionate tarot readers to provide clarity and new insights into your life. Online readers available 24/7.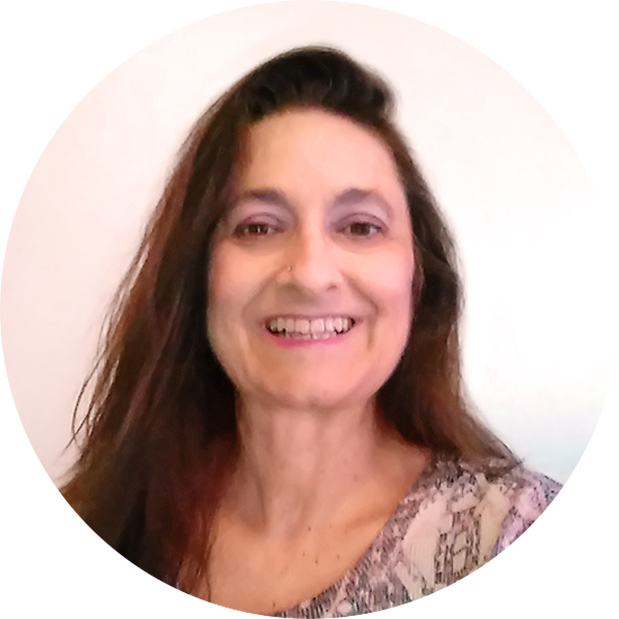 Having attained Master Level at Mediumship, Tarot, Energy Work and general Psychic Readings, Tamara (Tami) has a great many years' experience as a Spiritual Counselor, Psychic, Tarot Reader and Medium also. She is highly skilled at Numerology, Auras, Past Lives and Chakras and can help you determine your own psychic abilities; she is remarkably adept at simple questions as well as those most in-depth. As an award-winning writer with more than 45 years' experience, Tamara (Tami) has provided original works to 7thsense on various subjects and writes the Daily Tarot Draw.