Choose Your Tarot Card
Here is your interactive tarot reading for today. Look at the image above and relax, focus on the first card that draws you in and that card will connect with your personal energy.
Ready?
Once you have picked your card, you can scroll down to see it revealed then read the information for today that carries your journey with it.
*
*
*
*
*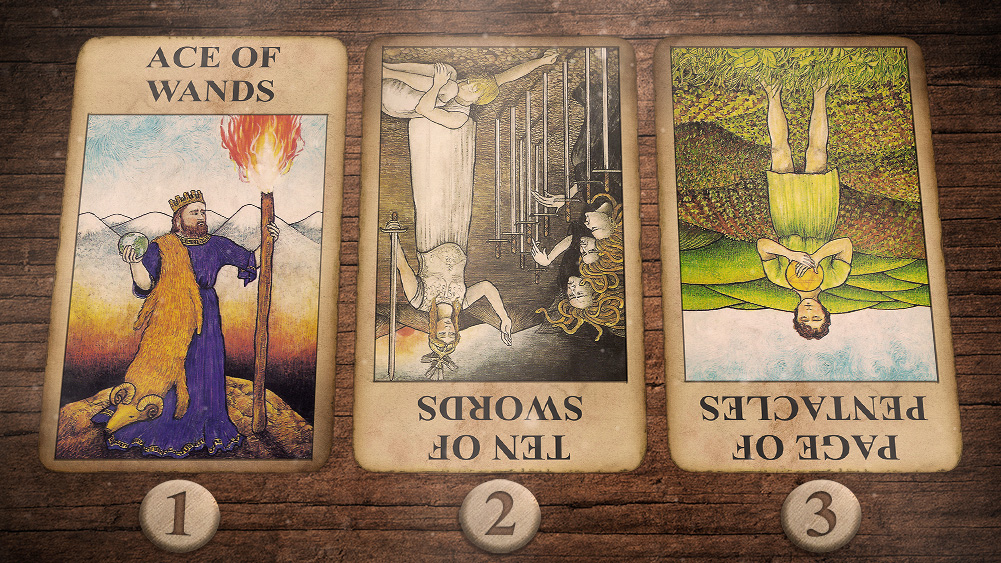 Tarot Card Draw #1: Ace of Wands
When the upright Ace of Wands appears in your daily draw, it is there to serve as a pre-game pep talk to get you fired up to take on whatever may be coming your way. It indicates taking action and finding new, innovative ways of getting things done. The Ace of Wands heralds good news is on the way and new beginnings. It can also signify the birth of a new project or idea that could prove quite positive for you. It is time to take action and step out on faith in your own creativity. If you have grown bored in your life, this card urges you to seek out a new passion, something new and innovative to get you fired up. The Ace of Wands screams that you are more than up for the challenge and you may soon find within yourself a previously hidden or unknown talent or ability. If you have been dealing with some negative and oppressive energy, this card speaks of you finding new inspiration to go on or, as some would say, a new lease on life. It turns up to remind you of your own infinite potential. For you creative types, the Ace of Wands encourages you take things a bit further. Be more daring, bold, take more chances and find new ways of expressing yourself. Alternatively, this card may also indicate conception, birth, new life but that is not limited to human form. Maybe you will just be getting a new furbaby.
Tarot Card Draw #2: Ten of Swords, reversed
When the Ten of Swords, reversed appears in your tarot draw, you are currently experiencing or will soon be experiencing a difficult situation for a profound length of time. This could indicate loss of employment, your home, a strain on your relationships or any number of things that could cause lengthy turmoil. You could experience a strain on your career, in the form of a job loss or a change in position, which is seemingly detrimental to your livelihood. It might entail a significant income loss, or even something that is more taxing on your body or mind. This could in turn put a strain on your family relationships or personal life and cause you to feel as though you are falling into a downward spiral. This could also indicate a major struggle in your romantic relationship, such as infidelity or even just the loss of the connection you previously felt. Your partner might be feeling insecure or planning to end your relationship. Do not misunderstand this card, and in turn attribute it to areas of your life to which it does not apply. Think about what was in the front of your mind when you sought out guidance from your tarot draw. Even if you were initially trying to get guidance on your love life, sometimes that is not necessarily what is weighing on your mind at the moment you began your draw or your search for help and guidance. The tarot cards will work off whatever is on your mind at the moment and guide you through any problems or situations related. Essentially, the cards are drawn to fit your situation, but if you instead incidentally try to relate your situation to the cards, you could be misguided and end up creating problems that otherwise would not have existed. For example, if you were focused more on your job or home when you selected your tarot draw, do not accidentally attribute the Ten of Swords to a possible negative situation in your romantic life instead or you could actually be causing problems that were not present. Do not allow this negative situation or conflict to bring you down. It is important to always remember to push forward through any conflict, because there is a light at the end of the tunnel. It might be difficult to see sometimes, but it is there, and you must keep pushing through to reach a more desirable situation.
Tarot Card Draw #3: Page of Pentacles, reversed
On the Page of Pentacles, we see a young man clutching a pentacle to his chest with his eyes closed as if in contemplation. He may be contemplating how far he has come as is evident by the many hills behind him which are indicative of struggle and overcoming obstacles. Our young man may also be contemplating where to go from here or how much further he has to go to reach his goal. This will all be determined by what is going on in your life, specifically. If you are looking to make a change in any area of your life, you may be feeling a bit overwhelmed which is what this card speaks of when reversed as it fell for you today. You are encouraged to step back, close your eyes, take a few deep breaths then look forward more objectively. Know that with some focused effort and hard work, anything is possible. If you have been considering starting your own business, partnering with someone or doing some consulting work, this card in the reversed position says that the time is not quite right. You need to do more research and be better informed as to the demand or interest of what you have to offer as well as how best to promote what you have to offer and reach new and different clientele. If you have been desiring to make a change in your current job, the reversed Page of Pentacles urges you to do a deep dive to see what other opportunities are available to you. Do not limit yourself. With the vast hills behind our young man, you are reminded of just how far you have come and that you have the potential to only continue going forward and progressing.
Considering getting a tarot card reading? We have carefully screened and selected a range of gifted, compassionate tarot readers to provide clarity and new insights into your life. Online readers available 24/7.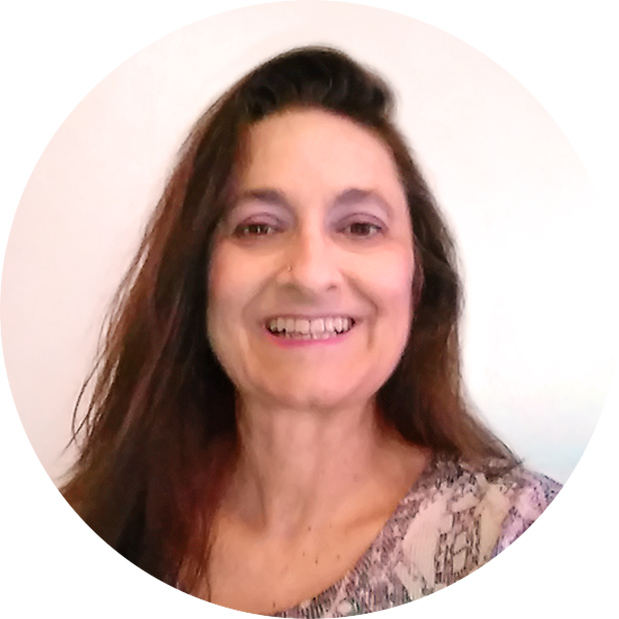 Having attained Master Level at Mediumship, Tarot, Energy Work and general Psychic Readings, Tamara (Tami) has a great many years' experience as a Spiritual Counselor, Psychic, Tarot Reader and Medium also. She is highly skilled at Numerology, Auras, Past Lives and Chakras and can help you determine your own psychic abilities; she is remarkably adept at simple questions as well as those most in-depth. As an award-winning writer with more than 45 years' experience, Tamara (Tami) has provided original works to 7thsense on various subjects and writes the Daily Tarot Draw.