Choose Your Tarot Card
Here is your interactive tarot reading for today. Look at the image above and relax, focus on the first card that draws you in and that card will connect with your personal energy.
Ready?
Once you have picked your card, you can scroll down to see it revealed then read the information for today that carries your journey with it.
*
*
*
*
*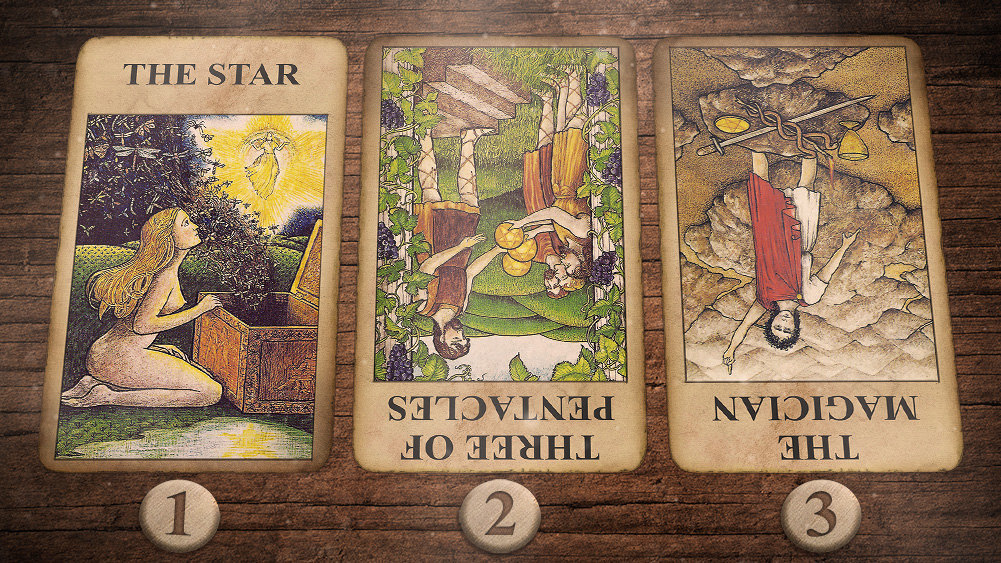 Story continues below…
Considering getting a tarot card reading? We have carefully screened and selected a range of gifted, compassionate tarot readers to provide clarity and new insights into your life. Online readers available 24/7.
Tarot Card Draw #1: The Star
One of the absolute best cards to get in a daily draw is The Star. It falls immediately after The Tower in the Major Arcana and its purpose is to restore your faith and optimism after the destructive situations and circumstances of The Tower. It is the calm after the storm and indicates that you weathered the trials and tribulations successfully and have emerged from the other side. The Star brings with it hope for the future. You will now find yourself more motivated with an overall positive feeling and outlook, ready to move forward. At its most basic, The Star speaks of a strong spiritual connection through which you will find yourself feeling quite inspired, at peace and very much in tune with your core being and inner spirit as well as your higher power. The Star indicates the time for healing and that your recent struggles be they mental, emotional, physical or spiritual are now behind you. This card indicates good things lay ahead and that you now have a better sense of yourself and what you are capable of. You can now sit back and breathe a deep sigh of relief taking comfort in the knowledge that your higher power has a plan for you. Embrace the calm and serenity indicated by The Star. Trust yourself. Trust in the plan. Know that much better options and opportunities are in store for you very soon. The Star also speaks of creativity and your more artistic side. You have hidden and untapped talents within you and now is the time to fully explore them.
Tarot Card Draw #2: Three of Pentacles, reversed
Quite often when the reversed Three of Pentacles comes up for you in a daily draw, it is telling you that you need to get your mind right, focus and get your butt in gear. Among the things this card speaks on is lacking the dedication and concentration needed to get a job done or to attain a desired goal. Possibly you do not know what you are doing and are too lazy to learn. This card also indicates a poor work ethic and trying to pass off your own responsibilities to someone else. The reversed Three of Pentacles is not really a good card to get in a reading as it is shows up to bring your attention to some quite negative behaviors on your part. It signals that you are simply not learning from your mistakes or possibly just refuse to learn from them. It fits along with the old saying, "If you keep doing what you have been doing, you will keep getting what you have been getting." This card may also indicate that you have lost interest in basic human tasks and responsibilities such as caring for your appearance, cleaning your home, regular showering/bathing, etc. You have simply lost your motivation. Alternatively, if you find yourself involved in some kind of group project or team activity, this card will come up indicating that the group as a whole is not functioning properly. The desire and dedication simply is not there and at least one person is out for their own personal gain or to shine on their own thus eclipsing all others.
Tarot Card Draw #3: The Magician, reversed
The Magician tarot card is much like life in that it can sometimes represent magic as being slight of hand. When it comes up reversed for you in a daily draw as it has today, it urges you to proceed with caution, especially when dealing with someone of questionable character. One of the other things The Magician, reversed, urges you to be on the lookout for is opportunity. This card indicates hidden opportunity and unexplored options available to you. It urges you to have confidence in yourself and your abilities, knowledge and skills. Stop comparing yourself to others and know that you deserve what is due you and that you are capable of so much more than you give yourself credit. If there is a particular job you desire but feel you are underqualified, put in for it anyway. You stand to lose nothing by at least trying and may be very pleasantly surprised. If you have been considering asking out your cute neighbor but fear you do not measure up, take a chance anyway and put yourself out there. Again, you have nothing to lose. Maybe they will accept, maybe they will not, but at least you tried. Reversed, The Magician also may turn up for your daily draw to warn against someone in your energies who does not have your best interests in mind. This would be someone looking to use you or take advantage of you in some way. This card serves as a warning about greedy and/or deceitful people around you.
Considering getting a tarot card reading? We have carefully screened and selected a range of gifted, compassionate tarot readers to provide clarity and new insights into your life. Online readers available 24/7.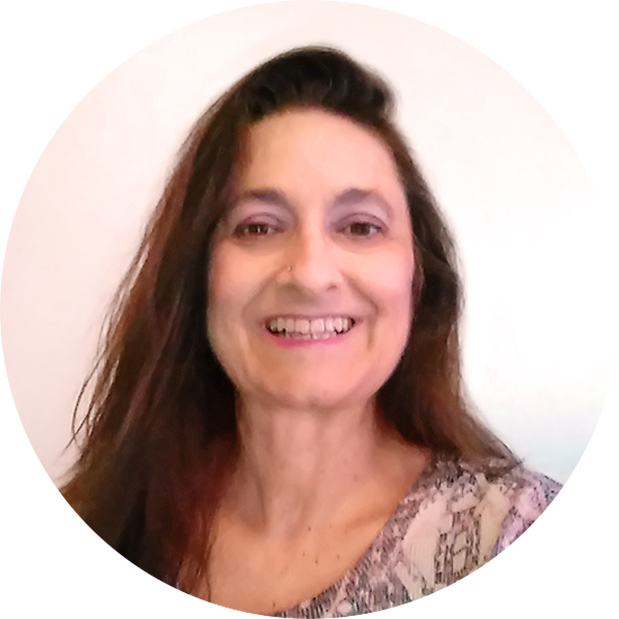 Having attained Master Level at Mediumship, Tarot, Energy Work and general Psychic Readings, Tamara (Tami) has a great many years' experience as a Spiritual Counselor, Psychic, Tarot Reader and Medium also. She is highly skilled at Numerology, Auras, Past Lives and Chakras and can help you determine your own psychic abilities; she is remarkably adept at simple questions as well as those most in-depth. As an award-winning writer with more than 45 years' experience, Tamara (Tami) has provided original works to 7thsense on various subjects and writes the Daily Tarot Draw.