Choose Your Tarot Card
Here is your interactive tarot reading for today. Look at the image above and relax, focus on the first card that draws you in and that card will connect with your personal energy.
Ready?
Once you have picked your card, you can scroll down to see it revealed then read the information for today that carries your journey with it.
*
*
*
*
*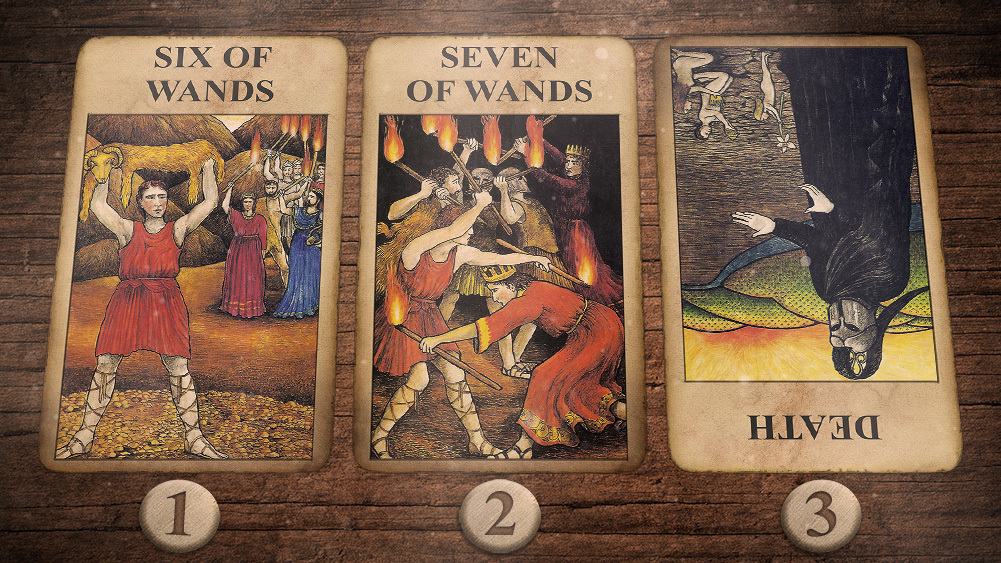 Story continues below…
Considering getting a tarot card reading? We have carefully screened and selected a range of gifted, compassionate tarot readers to provide clarity and new insights into your life. Online readers available 24/7.
Tarot Card Draw #1: Six of Wands
On the face of the Six of Wands is a victorious hunter holding his kill proudly above his head with the villagers celebrating behind him. This Is an amazing card to get in a daily draw as everything about it screams great things. Among the fantastic indications of the Six of Wands are overly supportive people, your own personal cheerleader(s) as you work toward a goal or make a presentation as well as fans and well-wishers. When this card turns up for you in the upright position, it heralds victory is at hand, triumphant success, high achievements, winning and having the upper hand. It can also indicate you taking on the role of a leader, finding yourself in the spotlight, fame, celebrity, much confidence and self-esteem. If you have been dealing with struggles such as trying to get your own business up and running, attaining a higher position in your career or seeking fame, the Six of Wands will fall for you to let you know success, praise and acclaim are on the horizon. It also signifies praise, acclaim, awards, recognition, applause and goodwill. Lastly, this card speaks of strength, stability and victory in battle. Hold your head up high, be proud and go forward with confidence.
Tarot Card Draw #2: Seven of Wands
If the Seven of Wands turns up in your daily tarot draw, then odds are good that life may be challenging, busy and hectic. You will need stamina to endure. This card represents opposing forces, standing up for what you believe in, fighting your corner and holding your own. It signifies taking the high road, maintaining control and being strong willed. The Seven of Wands may also indicate someone who is protective, defensive, assertive, forceful, relentless, determined and territorial. It can suggest that you are under attack, being harassed, blamed or scapegoated but you are resisting. If you draw this card in reference to a love question and are currently in a romantic relationship, it tells you that you have some challenges coming up and if you want your relationship to go the distance you are going to have to fight for it. This challenge may come from inside the relationship in the form of you or your partner trying to blame each other for issues. This card may also indicate that your relationship is under attack from third parties and that you need to protect and defend it. You will need to maintain control, hold your own and be determined. Don't let others ruin what you have. If you are single, the Seven of Wands suggests that if you are interested in someone you are going to have to fight for them. There may be serious competition for this person's affection and if you allow yourself to sink into the background, you may get overlooked. In reference to spiritual matters and your core spiritual beliefs, the Seven of Wands indicates that you may have to stand up for your spiritual beliefs so someone may challenge your belief system, call your morals into question or try to ridicule or harass you for your beliefs. You have a right to your belief system so don't allow anyone else to try and take that away from you.
Tarot Card Draw #3: Death, reversed
The Death card is not to be taken lightly, even in the reversed position. But know that when coming up in a tarot spread, it rarely indicates the actual death of someone. At times, it does, but this card also reminds us that the only true guarantee in life is death. This is made evident by Death looming so large over the three figures before him, one of whom is offering a gift of a flower to Death while the other two look to be pleading with Death. There are times when death is a welcomed release for those who have been suffering. But in a tarot spread, death usually is an indicator of some new and positive things to come. Death quite literally means a falling away of the old and the brining in of the new. If looking to make any positive changes in your life, the reversed Death card says that the time is not quite right for that to happen. Do not let this reversed card discourage you, just know that something much better awaits you and will come your way soon. This applies to all areas of your life from personal connections to home to work, etc. The two figures pleading with Death know that he can bring goodness into their lives and they are hoping for the best. The figure presenting Death with a gift is grateful for the stripping away of the negative situation which has been replaced with positive.
Considering getting a tarot card reading? We have carefully screened and selected a range of gifted, compassionate tarot readers to provide clarity and new insights into your life. Online readers available 24/7.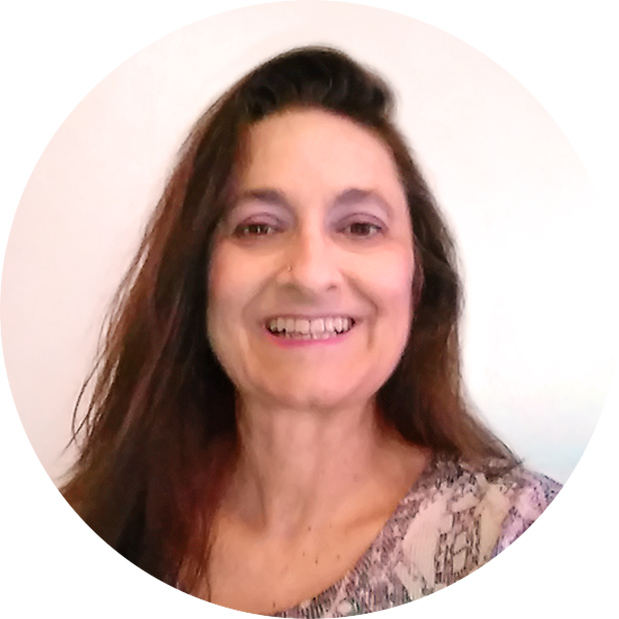 Tamara is an award-winning writer with over 35 years experience as a Spiritual Life Coach, Psychic, Tarot Reader and Medium. She has worked with individuals all over the world through a myriad of life issues ranging from relationship and marriage counseling to dealing with grief and loss, as well as a whole host in between. She appears as a guest speaker on numerous podcasts and radio shows.