Choose Your Tarot Card
Here is your interactive tarot reading for today. Look at the image above and relax, focus on the first card that draws you in and that card will connect with your personal energy.
Ready?
Once you have picked your card, you can scroll down to see it revealed then read the information for today that carries your journey with it.
*
*
*
*
*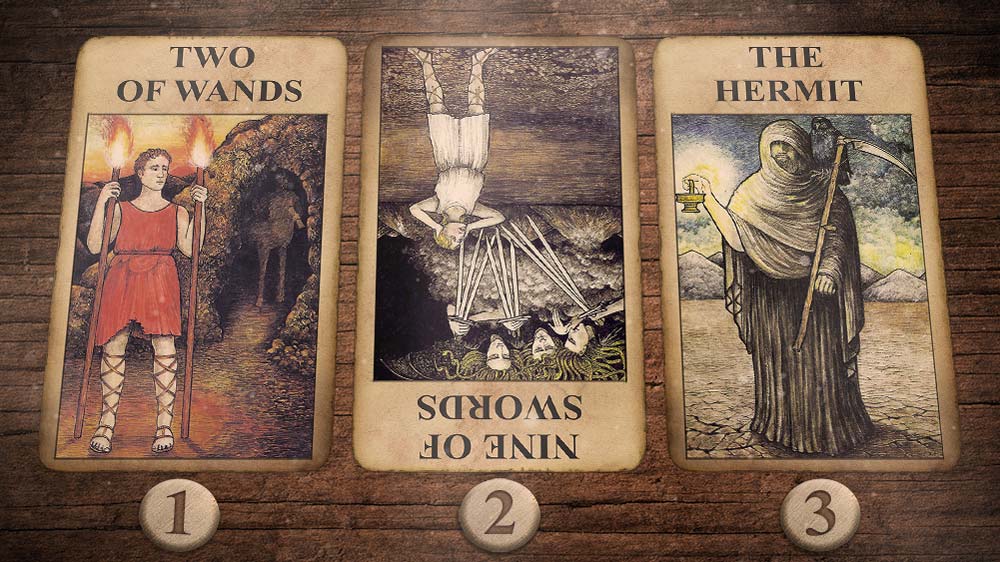 Story continues below…
Considering getting a tarot card reading? We have carefully screened and selected a range of gifted, compassionate tarot readers to provide clarity and new insights into your life. Online readers available 24/7.
Tarot Card Draw #1: Two of Wands
When the Two of Wands appears in your tarot draw, it indicates that you have a choice to make. You have been given two options from which to choose, and you must make your decision carefully. Remember that change is not always better. Sometimes going down your current path will provide the most success, even though you might be leaning more towards a change of pace. Carefully weigh out your options, and the potential risks and benefits of both choices. Ensure you are making a well-informed, clear-headed decision, which will provide the maximum (or most balanced) benefit to all parties involved. In your romantic life, if you are in a relationship, you might be facing a choice between two lovers. You might also be facing a choice to continue trying to improve an unhappy relationship or just call it quits. You might be feeling as though you are detached from the relationship and veering off more on your own with total disregard to your partner. It is important that you consider which path is the best for you and you alone, and then work towards maximizing your own happiness and working towards achieving personal satisfaction. If you are looking for a relationship, you likely have two different potential suitors from which to choose. These two potential partners provide equal satisfaction and carry their own good qualities as well as their own baggage. You must carefully consider whose baggage will be easiest to help carry, and who will provide you the most happiness in the long run. In your career, you most likely have two different paths to choose. You can continue on pursuing your own career or business or move forward in an entirely different direction. Carefully consider which decision will provide the most benefit to you. You should consider financial risks and benefits, as well as the impact on your overall health and wellbeing.
Tarot Card Draw #2: Nine of Swords, reversed
The Nine of Swords reversed represents the end of a dark time, recovery, self-improvement, releasing stress and negativity. Something has had a power hold over your life, and it is now time for you to let go and move forward. This could relate to addiction, mental health, a toxic relationship with family or a romantic partner, or just anything in your life that has seemingly dragged you down an undesirable path. It is now time to move forward and heal, learn from your mistakes and look forward to a better future. In your romantic life, if you are in a relationship, the Nine of Swords reversed sometimes indicates that some betrayal or deception in your relationship will surface soon. This could be something you have done, or it could be your partner. One of you has either been unfaithful or otherwise dishonest in your relationship, and the truth will now be known. You need to make a careful decision about whether this can be tolerated and overcome, or if you just need to move on with your life and learn from your mistakes or pain. This card sometimes also indicates that you or your partner have been battling with your mental health, and now need to rely on each other to help heal and move on towards a better life. If you are looking for a relationship, the Nine of Swords reversed indicates you are finally letting go of the trauma and pain you have experienced in your past relationships, and you are able to move forward and find yourself in a much more successful relationship. In your career, the Nine of Swords reversed indicates that you have been experiencing a lot of stress and worry in your position, and it is either getting better, or much worse. You either will advance your career, or will have to completely start over. Whichever is the case, you must continue pushing because your future is bright if you just don't give up on yourself.
Tarot Card Draw #3: The Hermit
The Hermit in your tarot draw indicates time of self-discovery. You are taking some time alone to gain a deeper understanding of yourself and your path in life. This sometimes also indicates a time in which you have isolated yourself from the outside world, either for self-reflection or just simply because you are learning how to meet your own needs and do not want or need to rely on others for personal satisfaction. The Hermit in a romance context indicates someone who is coming out of a period of solitude or have been recovering from a damaging relationship. You have been focused on self-healing, improvement, and getting a better grasp on what you want in life and what you expect in a partner. You need to take this time to decide if you want to have a partner in your life, and if you are able to adjust your own life to meet the needs of a partner. Decide what is most important for you in your romantic relationships, familial relationships, and just your life in general. In your career, The Hermit indicates you are putting in too much effort and you need to relax a little bit. Your work and compensation are not well balanced, and it is important that you find that balance before you suffer negative consequences. You might lose a close relationship or encounter a superior who takes advantage of your efforts unnecessarily. Be cautious and relax yourself so you do not become overworked.
Considering getting a tarot card reading? We have carefully screened and selected a range of gifted, compassionate tarot readers to provide clarity and new insights into your life. Online readers available 24/7.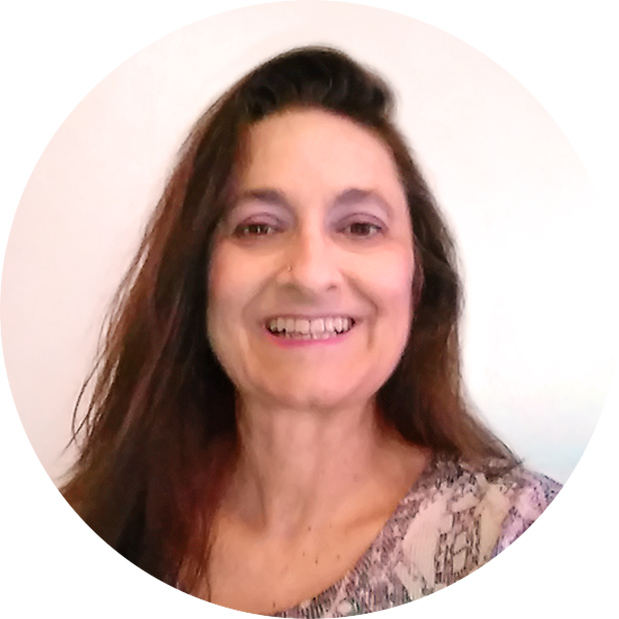 Having attained Master Level at Mediumship, Tarot, Energy Work and general Psychic Readings, Tamara (Tami) has a great many years' experience as a Spiritual Counselor, Psychic, Tarot Reader and Medium also. She is highly skilled at Numerology, Auras, Past Lives and Chakras and can help you determine your own psychic abilities; she is remarkably adept at simple questions as well as those most in-depth. As an award-winning writer with more than 45 years' experience, Tamara (Tami) has provided original works to 7thsense on various subjects and writes the Daily Tarot Draw.