Two New Big Name Stars Added for American Idol Reboot
Well it looks like the judges have now been put in place for the new American Idol. R&B legend Lionel Richie and country superstar Luke Bryan will round out the judging panel along with Katy Perry and Ryan Seacrest as hosts.
Rumors of controversy over picking the remaining judges had surrounded the show after Katy Perry was named. It seemed the new format wanted to make sure they covered all the bases of music and racial representation. Well it looks like they now have that all covered.
Bryan took to Instagram to share the news, saying: "Can't wait to be a part of the show. I'm excited at the chance to help some deserving artists reach their dreams. To be in a position in my career to help facilitate this along with the other judges is just a complete honor. It's gonna be a blast!"
Richie was similarly excited about his new role: "As a singer, songwriter and producer, I feel I can bring a great deal of experience to the table. It's going to be so much fun!"
News of Bryan's casting surfaced earlier this week, while rumors about Richie joining the show began swirling this summer. According to sources, Perry will reportedly earn $25 million, Seacrest will take home between $10 to $15 million and Bryan's contract is around $10 million. Nothing has been released yet on Richie's salary, however.
The announcement of Richie's and Bryan's casting comes after TMZ reported ABC was having trouble finding a third judge. The network was supposedly intent on having racial diversity on the panel.
Idol not able to attract Cowell and Clarkson
The Idol reboot has seemingly been rife with issues since it was first announced back in May. The show reportedly asked its first winner Kelly Clarkson to sign on as a judge. She however chose to sit on the judge's panel for The Voice along with alum Jennifer Hudson.
Simon Cowell, one of the original judges, was also asked to join the reboot but he said he had "no interest". The panel can now boast a bona fide R&B legend, a red-hot current pop star and a country music superstar. The new American Idol is set to debut on ABC sometime in 2018.
Susan Z's Conclusion:
With so many talent shows on the air now, even though American Idol was the successful forerunner of the format, there may still be doubts about the success of this reboot. I think this is why the new show had a difficult time putting their judges in place. While I believe it will do well, I'm not sure we will see the over the top ratings they had with the first one.
Nine of Cups: Inverted (Upside Down)
Getting your wish fulfilled and being content with it. Since drawn inverted, it reveals that not everything has unfolded as well as the producers of the new show expected.
Ten of Wands: Inverted (Upside Down)
Carrying a burden of the past. Since inverted, I feel this shows the producers know they have big shoes to fill in order to outshine the original version of American Idol.
Six of Swords:
Awakening or a great enlightenment. This card may show the producers had that "aha" moment and realized the timing was right to bring the show back.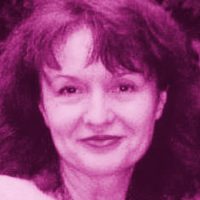 Susan Z Rich is an emotional addiction counselor, spiritual intuitive and holistic therapist. She counsels others to see life in a more positive way and teaches personal accountability for life choices. She is also the author of several children's books and Soul Windows…Secrets From The Divine.