Choose Your Tarot Card
Here is your interactive tarot reading for today. Look at the image above and relax, focus on the first card that draws you in and that card will connect with your personal energy.
Ready?
Once you have picked your card, you can scroll down to see it revealed then read the information for the week that carries your journey with it.
*
*
*
*
*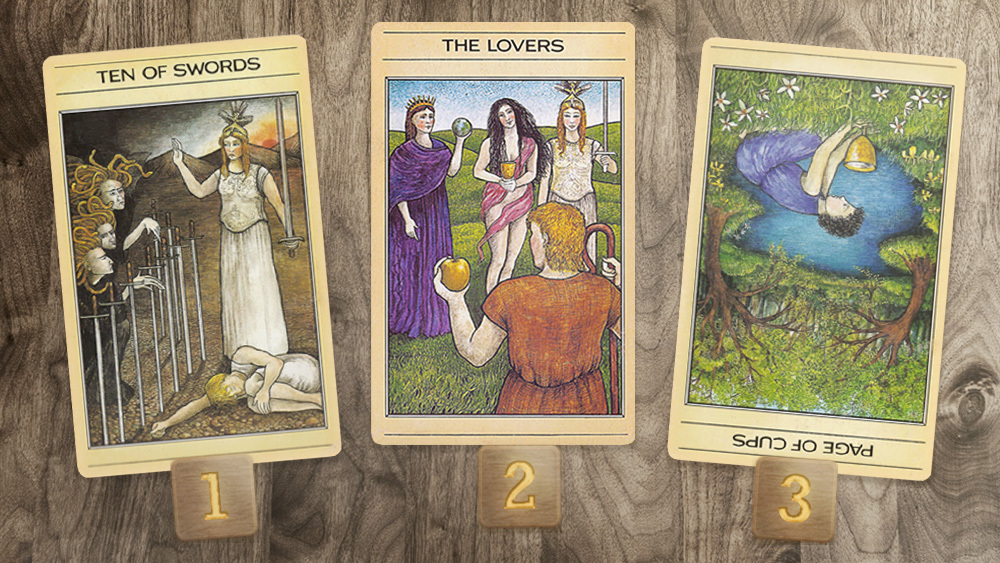 Today, Wednesday, July 29th, we are moving into the first week of August, 2020 and into the Zodiac sign of Leo. This week could be a culmination of much frustration and impatience that you have been feeling all month due to the effects of the Full Moon in Aires carrying bold transitions, the New Moon in Cancer carrying an impatient and argumentative energy. Also, thank God, Mercury Retrograde ending.
Story continues below…
Considering getting a tarot card reading? We have carefully screened and selected a range of gifted, compassionate tarot readers to provide clarity and new insights into your life. Online readers available 24/7.
Tarot Card Draw #1: Ten of Swords
Well, the Ten of Swords is probably not the best card to draw, as it usually represents coming up against some fairly difficult situations and feeling as though you have no support. This energy is intensified with the COVID virus, mass chaos throughout the United States and everyone wondering whether they will come out of these dark times. 'Life cycles' is the key word for you today, as nothing lasts forever. If you have been going through some tough times (as we all have), just like the natural elements when they strut their stuff that everything can change on a dime. Dark storms, torrential rain, black clouds, and some serious lightening can make us think the storm will never end, but it does! Eventually, you see the clouds parting, the rain stops and sunshine shining through. I believe this is what this Ten of Swords was drawn for you today, to remind you that even the worst times will end and if you stay hopeful, positive and send out good solutions for yourself and family, it HAS to get better. Nothing ever stays the same forever! Start throwing out those good vibes today!
Tarot Card Draw #2: The Lovers
If you have drawn the Lovers card, it could mean several different things, depending on how ready you are to open your heart to new experiences. A new romantic love coming into your life, (heads up and be alert today!) a present relationship becomes more romantic or you realize that you have lots of room in your heart to share with friends, family and those in need during these hard times. If you have been feeling your heart closing down with disappointment and challenges, today would be a good to realize there is plenty of love to go around for you and to share that love with others. The Lovers card is an intimate feeling of closeness and can cover a lot of territory, including taking a look at how much love you have been giving yourself in kindness, no judgment or any feelings of failure and loss of hope. Today would be a good day to give yourself a big hug for how you have magnificently handled the over the top challenges in your life at the moment. More than likely, not perfect, but still willing to be on the front lines of making your life work for the better.
Tarot Card Draw #3: Page of Cups (Reversed))
The Page of Cups always represents a young attitude and approach to life. It can also literally mean a young person who will have some kind of influence on you today. This card also gives you a reminder to not forget to enjoy life. As we will never emotionally really grow up (you don't want them to as your inner child is your joy, excitement about life and not losing your childlike curiosity in general). But if you allow your inner child to take charge of your adult emotions from their perspective and you don't make it clear that you, the adult is in charge, you will have immature and fearful reactions to most things in your life. You always want this childlike energy with you but you also don't want to be walking around with your favorite "Barbie Doll" when you are now a grandmother. It is up to you to mature and grow into adulthood with the help of your higher self, then lead and guide that precocious essence of joy you were born with to use. Since you pulled the Page of Cups in reverse, today may be a day when you will deal with someone's immaturity or your own. Take the higher adult road, showing your inner child you will not allow yourself to be pulled into foolish emotions.
Considering getting a tarot card reading? We have carefully screened and selected a range of gifted, compassionate tarot readers to provide clarity and new insights into your life. Online readers available 24/7.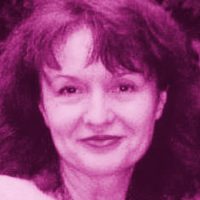 Susan Z Rich is an emotional addiction counselor, spiritual intuitive and holistic therapist. She counsels others to see life in a more positive way and teaches personal accountability for life choices. She is also the author of several children's books and Soul Windows…Secrets From The Divine.