Choose Your Tarot Card
Here is your interactive tarot reading for today. Look at the image above and relax, focus on the first card that draws you in and that card will connect with your personal energy.
Ready?
Once you have picked your card, you can scroll down to see it revealed then read the information for the week that carries your journey with it.
*
*
*
*
*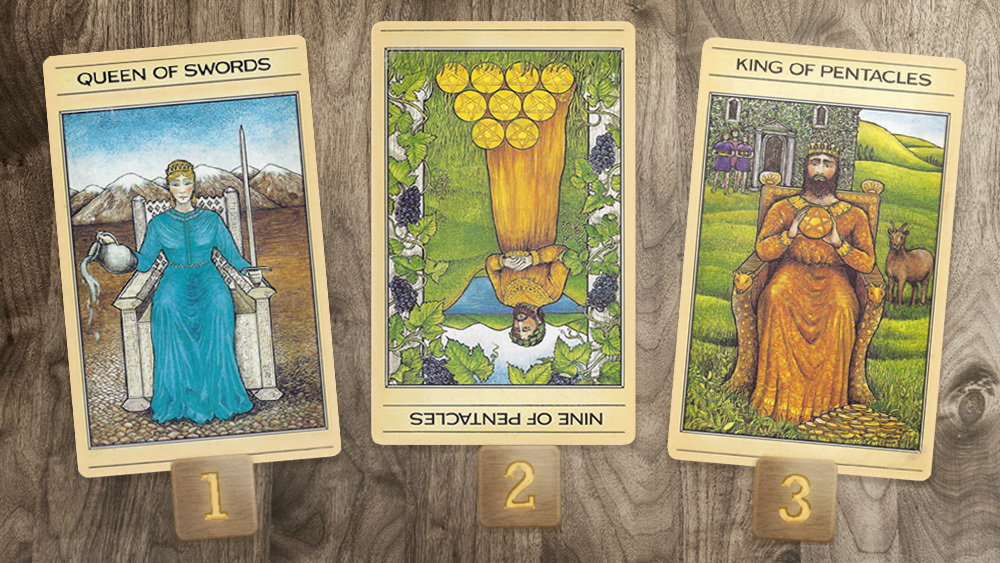 July 8th, just a few days past the Capricorn Full Moon Lunar Eclipse this last Sunday, July 5th. Since eclipses always bring transformation that can take as long as 6 months to come into fruition, give or take, you start to feel and see glimmers of imminent change in almost every area of your life during this period of time. Full Moons are also about endings or releasing what no longer serves your better outcome. We will also be in the Sun sign of Cancer until July 22nd. Cancer loving their set routines, when those forward movement changes start happening, regardless if you saw them coming or was blindsided because it is in your nature to not like new things thrown at you unexpectedly, you may have to work at not going into your "Crab Cave" of emotional isolation.
Story continues below…
Considering getting a tarot card reading? We have carefully screened and selected a range of gifted, compassionate tarot readers to provide clarity and new insights into your life. Online readers available 24/7.
Tarot Card Draw #1: Queen of Swords
The Queen of Swords is female energy of a straight shooter about truth, not taking any crap from others who try to control her and strong in her determination to make happen what she desires. The Achilles Heel effect of this card is learning how not to try and control everything in their lives and others. She is also a master at being right! The Queen of Swords can also be difficult to deal with when unexpected changes are thrown at her or her well-laid plans are not unfolding as she thought it would. Today you will be either dealing with a female with the powerful intentions of having things their way regardless and if this card represents you, because of the Eclipse Full Moon planetary alignment of imminent change, you may have no choice but to be more flexible and open-minded when new ideas or plans become apparent.
Tarot Card Draw #2: Nine of Pentacles (Reversed)
When we draw the Nine of Pentacles, we are seeing the blossoming of the effort we have been put in that affects all areas of our life, maybe more one than the other, but you will see the beginning expansion on what you have been focusing on. Then like magic, everything begins to fall into place! You get the phone call you have been waiting for, he FINALLY calls you for that date or the paperwork is finally done on your loan for the new house. It may not all happen today but you will definitely see some kind of forward movement or decisions to match the time and effort you have put in. Since the Nine of Pentacles was pulled reversed, it will usually mean your expansion or windfall will show up from where you least expect it, from someone you would never think would be there for you. It can also be a not so subtle message for you to be patient in your expectations of some very important projects you have been working on. Today could be the day that you finally see some real progress in one of those areas.
Tarot Card Draw #3: King of Pentacles
This tarot card is the energy of a successful man, making prosperity finally open the doors for you, new career opportunities and your own personal financial gain. The King of Pentacles is in the form of male energy that will directly affect your personal finances. This could be anything from your boss, partner, father, banker, friend or family member that makes it possible to gain possession of what you dearly need, want, or desire. The King of Pentacles is all about financial security, how to have it and keep it. Since pulled upright, it is fairly guaranteed it will be a financial around male energy in your life. Whatever prosperity or assistance moves towards you today, be sure to express your gratitude to the initiator of that gain but also the Universe in general for working in partnership with you to make it happen.
Considering getting a tarot card reading? We have carefully screened and selected a range of gifted, compassionate tarot readers to provide clarity and new insights into your life. Online readers available 24/7.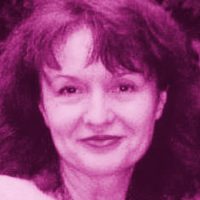 Susan Z Rich is an emotional addiction counselor, spiritual intuitive and holistic therapist. She counsels others to see life in a more positive way and teaches personal accountability for life choices. She is also the author of several children's books and Soul Windows…Secrets From The Divine.