Choose Your Tarot Card
Here is your interactive tarot reading for today. Look at the image above and relax, focus on the first card that draws you in and that card will connect with your personal energy.
Ready?
Once you have picked your card, you can scroll down to see it revealed then read the information for today that carries your journey with it.
*
*
*
*
*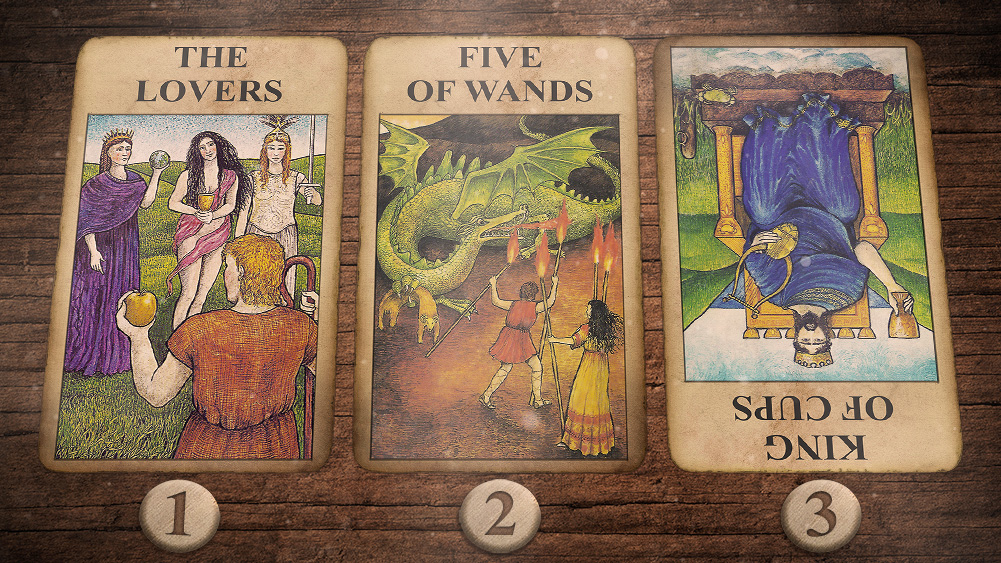 Story continues below…
Considering getting a tarot card reading? We have carefully screened and selected a range of gifted, compassionate tarot readers to provide clarity and new insights into your life. Online readers available 24/7.
Tarot Card Draw #1: The Lovers
Many of the more basic meanings behind The Lovers card are quite obvious such as attraction, love and forming the perfect union. While the union typically refers to love and romance, it can occasionally indicate forming a solid business partnership. Among some of the more significant non-love related indicators of The Lovers card are finding balance and harmony in your life, learning to better understand yourself and what you most value in life. It can come up to help you find more balance in your life and getting your priorities in order. This card may also turn up when you find yourself facing a major decision or trying dilemma, have too many choices or are plagued by uncertainty. This card encourages you to take the more challenging path or the road less traveled as it will ultimately bring you the greatest reward. You are encouraged to not take the easy way out of any difficult situation. Challenge yourself and you may find yourself being quite pleasantly surprised. And finally, if you have been dealing with any negative or toxic people, it is time to put as much distance as possible between yourself and that person for your own betterment. It is ok to occasionally put yourself and your own well-being first.
Tarot Card Draw #2: Five of Wands
The image depicted on the face of the Five of Wands is pretty scary. After all, who could stand victorious against a giant dragon other than Donkey in "Shrek"? When this card falls upright for you in your daily draw, it is screaming of fights, disagreements, conflict and opposition of all types. It speaks of losing your temper, acting in an aggressive manner or indulging in overly aggressive thoughts as well as being surrounded by opposition and dealing with constant struggle. If in any kind of negotiations, expect others to be uncooperative and not open to seeing things any differently than they currently do. Beware of a growing restlessness, irritation, aggression and frustration. You may soon find yourself in an ego battle. It is quite possible you have been acting petty and underhanded or are losing control of a situation. Things are getting out of hand and you may be entering into a rather chaotic situation. The Five of Wands may turn up in your daily draw to bring your attention to you possibly acting overly defensive or extremely demanding. This card also often turns up as an indicator of general competition and sporting events. If you get this card in a daily draw, you are urged to try and remove yourself from any negative situations and do a full reassessment. Is the person with whom you are dealing acting unruly, or are you? Make adjustments as needed to restore the peace.
Tarot Card Draw #3: King of Cups, reversed
If you find yourself dealing in any kind of negotiations such as for employment benefits, financial dealings or other matters in which you must plead your case and the King of Cups comes up reversed in your daily draw, he is there to urge you to take more of a stand on your own behalf. This gentleman says that no one can fight for you better than you and more often than not, no one will make things simply happen for you. The reversed King of Cups is telling you it is time to stand up for yourself, take charge and plead your own case. This card will turn up if you have been acting in an overly emotional or weak sense. It indicates a lack of emotional maturity and screams of the fact you will, if not already, be taken advantage of if you do not step up and take a stand for yourself and what you deserve. If you find yourself feeling overwhelmed but do not understand just why, this card will turn up to suggest you do an emotional well-being check on yourself. It is highly probable that your emotions are just too scattered for you to think clearly. This reversed King also tells women that we must take full responsibility for our emotional state and should not blame hormones or it simply being "that time of the month". That time comes every month, for many like clockwork. Learn it and learn how to deal with it effectively so you can maintain a healthy emotional balance. It is possible. For men who cannot seem to get their own lives together, this King will come up urging you to get your emotions right as well. Men suffer emotional swings just as women do, some can be just as extreme, and learning to deal with them positively will go a long way in helping to create a good and balanced life for yourself. Alternatively, for men and women alike, this card may come up to bring your attention to some of your own negative behaviors such as acting in a controlling or manipulative fashion. Possibly you have been rather harsh to others and treating them in an uncaring or unkind manner, or possibly being outright abusive. You must let go of the bitterness you carry.
Considering getting a tarot card reading? We have carefully screened and selected a range of gifted, compassionate tarot readers to provide clarity and new insights into your life. Online readers available 24/7.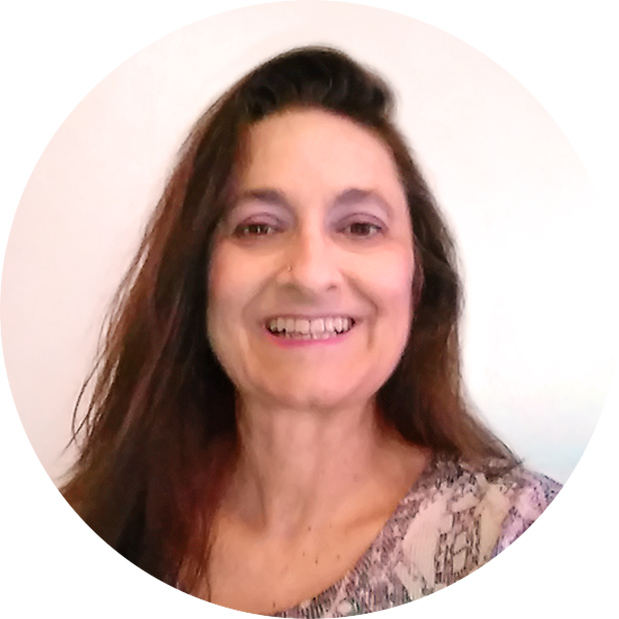 Having attained Master Level at Mediumship, Tarot, Energy Work and general Psychic Readings, Tamara (Tami) has a great many years' experience as a Spiritual Counselor, Psychic, Tarot Reader and Medium also. She is highly skilled at Numerology, Auras, Past Lives and Chakras and can help you determine your own psychic abilities; she is remarkably adept at simple questions as well as those most in-depth. As an award-winning writer with more than 45 years' experience, Tamara (Tami) has provided original works to 7thsense on various subjects and writes the Daily Tarot Draw.