Choose Your Tarot Card
Here is your interactive tarot reading for today. Look at the image above and relax, focus on the first card that draws you in and that card will connect with your personal energy.
Ready?
Once you have picked your card, you can scroll down to see it revealed then read the information for today that carries your journey with it.
*
*
*
*
*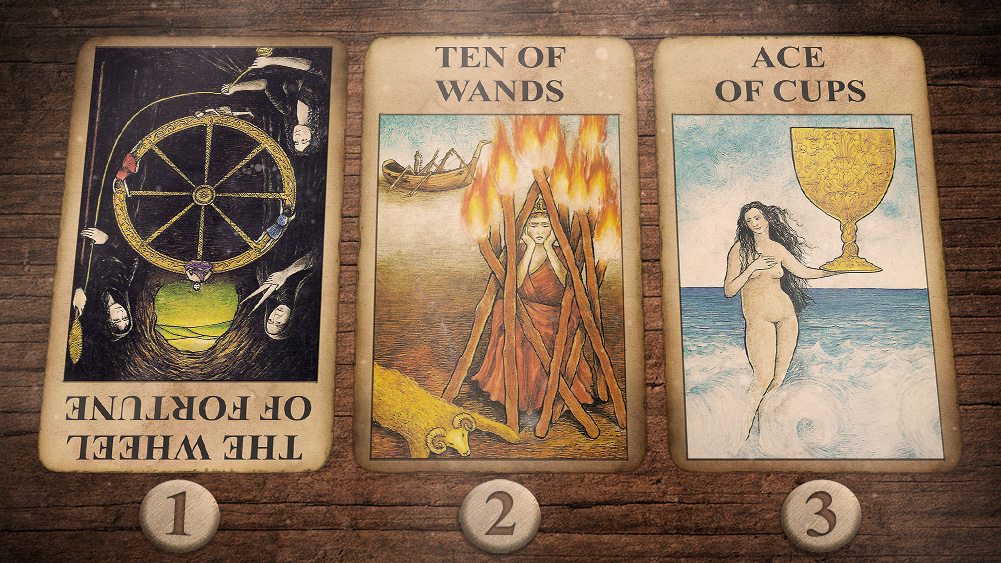 Story continues below…
Considering getting a tarot card reading? We have carefully screened and selected a range of gifted, compassionate tarot readers to provide clarity and new insights into your life. Online readers available 24/7.
Tarot Card Draw #1: Wheel of Fortune, reversed
Sometimes, bad things happen to good people. All-too-often, we tend to bring some of those bad things on ourselves through our own poor choices. Such is usually the case when the Wheel of Fortune comes up reversed for you in a daily draw or tarot spread. This card quite often warns of negative and trying times ahead, struggles and big changes that are not for the best. The changes will be quite difficult to adjust to and frequently come along after a time when things may have seemed to be going a little too well. Some people call this a reality check and those more in tune with their core being can usually find a way to ultimately turn the negative back into a positive somehow. Take this opportunity to learn from your mistakes and look more objectively at your life and some of the choices you have been making of late. This sudden change of fortune may make you feel you're losing control and that The Powers That Be are working against you, it is imperative that you do what needs to be done to regain control of your life and yourself. It is time to own your poor choices and the mistakes you have made. Suck it up, admit you were wrong and turn things around. The sooner, the better. Unless you take ownership and try to rectify the situation, you will not learn the lesson the Universe had for you. This is the time to reap your Karmic reward and learn from your own mistakes. This is an opportunity to better yourself. Seize it. Make the best of it. It is the time to move forward into a bigger and better overall situation for yourself. Embrace the change rather than resist it. The bad times are ultimately what make us who we are, especially when faced with future adversity. While the lessons that come with the reversed Wheel of Fortune are usually quite tough, they are the ones that will stick with us the longest.
Tarot Card Draw #2: Ten of Wands
Sometimes we find ourselves in over our heads and quite possibly as a result of our own doing or making such as taking on much more than we can handle. The Ten of Wands may turn up for you in a daily draw to bring this to your attention. It may also represent a situation that started off as a good idea but has now become a burden. The Ten of Wands also indicates problems, responsibilities, being overburdened, overloaded and stressed. You may possibly feel as though you have a huge weight on your shoulders or may be feeling obligated, bound and restricted. The Ten of Wands could indicate you are being taken for granted or you may be dealing with some major struggles or challenges. It could be suggesting that you have taken on too much and may be heading for burn out. But on the upside, The Ten of Wands could indicate that the end is within reach. If you just hang in there a little while longer and keep going, you will ultimately achieve success. The Ten of Wands could also signify delays, losing your way, losing your focus and having an uphill struggle. It can indicate that the fun or spontaneity has gone out of your life. Time to change things up.
Tarot Card Draw #3: Ace of Cups
The Ace of Cups is a fantastic card to get in any Tarot reading, but even more so when it turns up in your daily tarot draw. Aces generally indicate the start of something new and this particular Ace is no exception. Upright, The Ace of Cups often indicates something new headed your way in terms of love or happiness. It could herald the beginning of a great new friendship or even a romance, possibly a refreshing restart to an existing love connection. The Ace of Cups also indicates empathy and compassion, both are very good qualities to have. If you haven't been already, The Ace of Cups may turn up to tell you that you will very soon simply be feeling good about yourself, quite positive and just overall happy. This card may turn up to let you know now is the perfect time to begin to get out and socialize more, start up some new friendships. If you are not physically able to get out and be around other people in real-world situations, then look into some social media groups on topics and subjects that interest you. Just find a way to expand your social circle. This is an excellent time as people will be very receptive, kind and friendly to you so says the Ace of Cups. Lastly, The Ace of Cups in a daily tarot draw may indicate that good news or celebrations will soon be coming your way.
Considering getting a tarot card reading? We have carefully screened and selected a range of gifted, compassionate tarot readers to provide clarity and new insights into your life. Online readers available 24/7.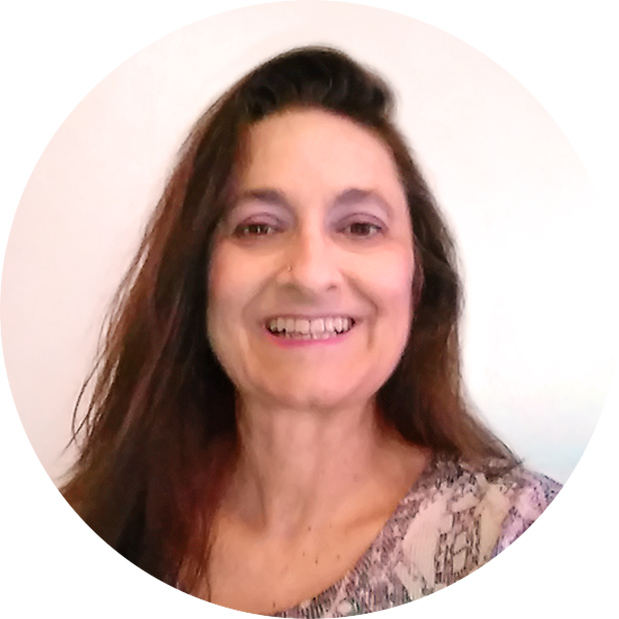 Tamara is an award-winning writer with over 35 years experience as a Spiritual Life Coach, Psychic, Tarot Reader and Medium. She has worked with individuals all over the world through a myriad of life issues ranging from relationship and marriage counseling to dealing with grief and loss, as well as a whole host in between. She appears as a guest speaker on numerous podcasts and radio shows.