Choose Your Tarot Card
Here is your interactive tarot reading for today. Look at the image above and relax, focus on the first card that draws you in and that card will connect with your personal energy.
Ready?
Once you have picked your card, you can scroll down to see it revealed then read the information for today that carries your journey with it.
*
*
*
*
*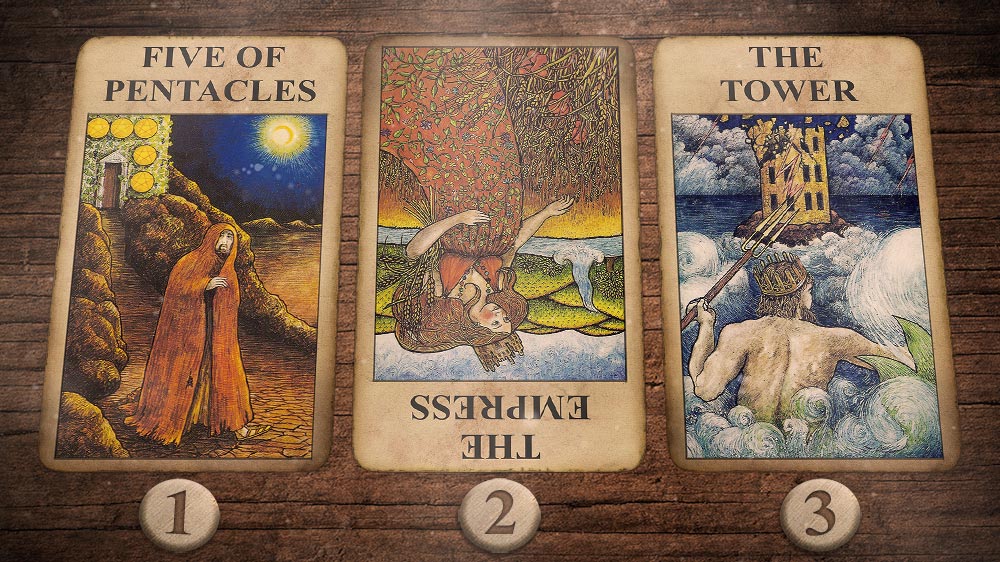 Tarot Card Draw #1: Five of Pentacles
If you pull the Five of Pentacles for your daily tarot draw, it is likely that you have been experiencing some hardships. These hardships can be financial, medical, familial, as well as in the love sector. For those who are experiencing financial burdens at this time, this may be causing a huge domino effect in other areas of your life. Perhaps because you are unable to keep up with major bills it is now causing issues with your housing. Or maybe it is causing you to have more falling outs with the other members of your household or with your spouse. Also, a lack of resources may be creating difficulties with receiving medical care that you desperately need. For those of you who's primary hardship lies in the area of medical treatment, it is advised that you reconsider the supports you currently have. For example, you may decide to switch your health care provider or reevaluate your current health insurance plan and adjust it to better fit your needs. As you age, you have been noticing a change in your medical maintenance needs and this is calling for a change. If you've noticed more bickering in your household amongst family or with your significant other, the energy is calling for an activity which promotes bonding. Everyone involved is so overcome with stress that they are forgetting to not take each other for granted. There is a possibility of mending these hardships if accountability is expressed and decisive action follows.
Tarot Card Draw #2: The Empress, reversed
Choosing The Empress in the reversed position signals a person who is not manifesting, is not growing and is not living to their full potential. This lack of growth seems to directly be stemming from a lack of confidence within their spiritual journey. Many of you are not motivated towards self-improvement because you may be thinking "what's the point?"… You feel as if life is a setup, a trap to being oppressed and that just doesn't sit right with you. This may be hindering your desire to apply for a new job or apply to a school or any program which offers higher learning. Others of you are having trouble conceiving or carrying to full term. This has made you feel inadequate as if you are unworthy or lacking the ability to procreate. If you are someone who is suffering from difficulties with conception, this may be putting a strain on your relationship with your partner. There may be talks of not moving forward with the relationship or marriage due to someone having a strict requirement for children in the future. There are huge issues of self-esteem which needs to be resolved. Do not give up without exhausting all your options. The obstacles you are experiencing are entirely temporary and there will be relief in all areas.
Tarot Card Draw #3: The Tower
The Tower showing up for your daily tarot draw is a promise of great change in your circumstances. Although there is a promise of ultimately positive change, there is no promise of it being easy. Those of you who are experiencing The Tower should brace yourselves and prepare to undergo major transitions which may be quite uncomfortable, in fact, they may be downright ugly. Many of you will experience a major event which will lead you to having to move very quickly. You may have experienced a house fire which resulted in you needing to find a permanent new residence or you may need to temporarily find a place to stay while your home undergoes major renovations. Others of you may experience a great loss which will cause you to have to change care takers which causes a significant difference in your everyday routine and overall lifestyle. Some will find out shocking information which will lead you to reevaluate the plan and take a different course of action in life. For some of you this shocking information will be about your partner or someone that you trust very much. After becoming aware of a betrayal, you will embark on a journey which is more centered around your personal growth and evolution. This is what is described as a blessing in disguise. All events that occur at this time are predestined events that are meant to happen to propel you forward and move you on to the right path. What seems like a drawback now will one day be recognized as the push you needed to go on.
Considering getting a tarot card reading? We have carefully screened and selected a range of gifted, compassionate tarot readers to provide clarity and new insights into your life. Online readers available 24/7.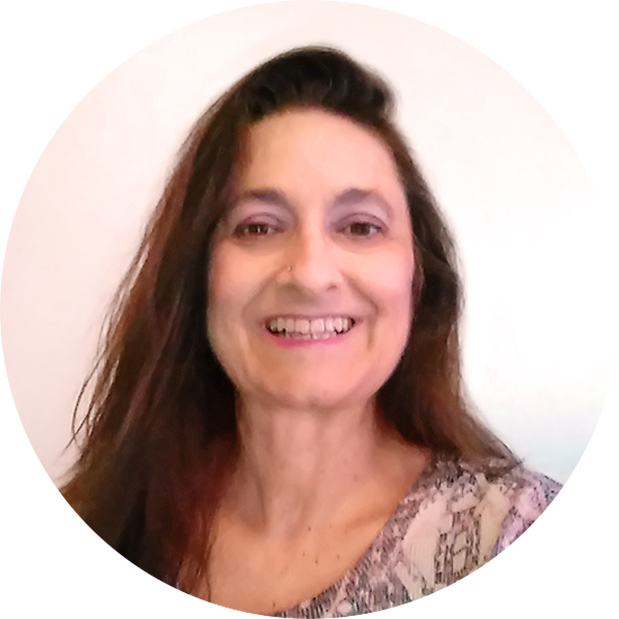 Having attained Master Level at Mediumship, Tarot, Energy Work and general Psychic Readings, Tamara (Tami) has a great many years' experience as a Spiritual Counselor, Psychic, Tarot Reader and Medium also. She is highly skilled at Numerology, Auras, Past Lives and Chakras and can help you determine your own psychic abilities; she is remarkably adept at simple questions as well as those most in-depth. As an award-winning writer with more than 45 years' experience, Tamara (Tami) has provided original works to 7thsense on various subjects and writes the Daily Tarot Draw.