Choose Your Tarot Card
Here is your Interactive Tarot reading for the week. Every week you get to send a message to the universe to show what lies ahead for you when drawing a Tarot card for the upcoming week.
If you have never done this kind of reading before, it is very simple. I have always loved readings where you pick your own cards and let the cards chose the answers for you.
Look at the image above and relax, focus on the first card that draws you in and that card will connect with your personal energy. Ready?
Once you have picked your card, you can scroll down to see it revealed then read the information for the week that carries your journey with it.
*
*
*
*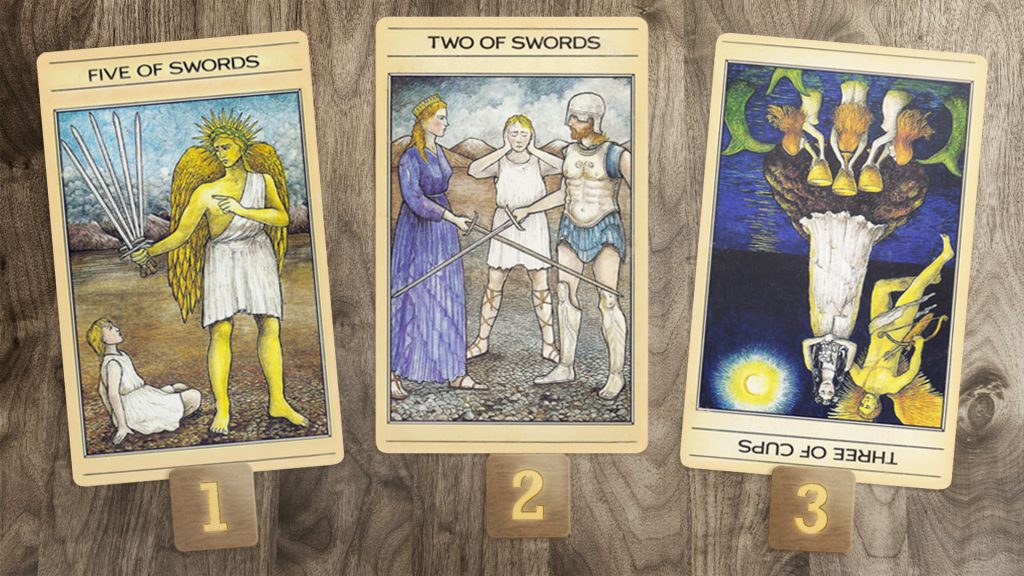 We have a Full Moon on the 12th, still in the Zodiac sign of Sagittarius. The December 12th full moon in Gemini occurs during the rare triple conjunction of Venus, Saturn, and Pluto.
Venus is all about love and the money, so it will be a major focus for the week in this moon phase. From the cards drawn, it should be an interesting week in both personal relationships and finances. Regardless of what card your energy has drawn you to a choice, remember you are the one that controls how it will affect you. Lots of unexpected opportunities to make different choices in your favor and to not concede, just to avoid a confrontation or in fear that someone will not like or love you if you say no.
Story continues below…
Considering getting a tarot card reading? We have carefully screened and selected a range of gifted, compassionate tarot readers to provide clarity and new insights into your life. Online readers available 24/7.
Tarot Card Draw #1: Five of Swords
The Five of Swords is what I call the "wuss" card in a reading spread. Putting it into simpler terms, you are just too damn nice out of fear and hold a double belief that if you give everything that someone wants, they will like you or love you or you believe that your self-worth and self-love is only based on others appreciating what YOU do for THEM! This week will have one of those situations, feeling that you are doing all the work and getting nothing in return, being taken advantage of by someone or a situation, will rear its ugly head this week. Perfect opportunity for you to put on your big girl pants and show them you count too. You do not have to buy, work, perform or beg someone to love or accept you. If YOU think you are awesome, the world will too.
Tarot Card Draw #2: Two of Swords
The Two of Swords is like being caught between a rock and a hard place, of choices you must make. A situation will arise, small or life-changing, that you will have to drop the blindfold of not wanting to see the truth and the defenses you have created so you would not have to deal with it will drop. With the holiday season upon us, it could be a minor life change to finally lose those few extra pounds that keep you from getting into your favorite outfit up to finally deciding you have had enough in your work or relationship. What you choose to do with that awareness can be immediate or planned ahead, but you will finally accept that no matter what choice you make, YOU will have to be the one who is pro-active to make it happen.
Tarot Card Draw #3: Three of Cups (Reversed)
Picking the third Tarot draw of the Three of Cups, you will have great reasons to celebrate and feel joyous about an unexpected change in your life or a decision that frees you from the bondage of disliking how you are handling a situation. Since the card was pulled in reverse, it will probably mean that joy and happiness will come from a source you did not expect. When pulled reversed, it is also a reminder that as a caring human, regardless of the circumstances, you never take joy in someone else's misfortune… whether they had it coming or not. The Universe is a pro when it comes to balancing Karma, whether you get to see it or not. Just keep your attention and heart open to the good that is coming to you and let the powers of creation take care of those who thought they could outsmart Karmic reflection and lessons by possibly screwing you over.
Considering getting a tarot card reading? We have carefully screened and selected a range of gifted, compassionate tarot readers to provide clarity and new insights into your life. Online readers available 24/7.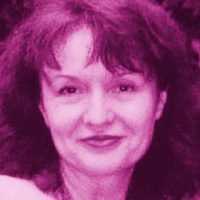 Susan Z Rich is an emotional addiction counselor, spiritual intuitive and holistic therapist. She counsels others to see life in a more positive way and teaches personal accountability for life choices. She is also the author of several children's books and Soul Windows…Secrets From The Divine.