Choose Your Tarot Card
To All Our Wonderful 7th Sense Customers, A Happy 2020!
Here is your Interactive Tarot reading for the week. Every week you get to send a message to the universe to show what lies ahead for you when drawing a Tarot card for the upcoming week.
If you have never done this kind of reading before, it is very simple. I have always loved readings where you pick your own cards and let the cards chose the answers for you.
Look at the image above and relax, focus on the first card that draws you in and that card will connect with your personal energy. Ready?
Once you have picked your card, you can scroll down to see it revealed then read the information for the week that carries your journey with it.
*
*
*
*
Going into the last week of December 30th and the first week of January 2020, we move into the Zodiac house of Capricorn until January 20th, 2020. We had a New Moon on the 26th of December.
The New Moon, at 4° Capricorn, is an annular solar eclipse. This fortunate event happened because the Sun and Moon aligned with Jupiter, the planet of growth, abundance and good luck which is the good aspect of Uranus, adding for positive change and excitement. You will continue to feel the effects of this week. The astrological energy of Capricorn is also geared to make new and exciting things happen, regardless of the challenges. Sometimes Capricorns worry a little too much over what they can't control but they do make BIG changes happen, regardless! With all the tarot cards drawn reversed this week, you can assume the unexpected will take place. Make plans…they don't happen, you set schedules and ten other things are added, plans to relax and the phone doesn't stop ringing with people reaching out to you!
---
Card One: The Magician (Reversed)

The Magician is a maker of future dreams through manifesting. He has the ability to help you focus and create what you desire for the future. Since we are still experiencing the bounty of that New Moon from the 26th, you will more than likely see an unexpected windfall or get some good news this week. With the Magician pulled in reverse, it is a subtle heads up not to buy into big promises and illusions of a big pay-off through a deal that requires funds from you. If it sounds too good to be true, it usually is. Make sure you double check contracts, dot your I's and cross your T's before agreeing to or signing any contractual commitment…. even if it sounds like a sure thing.

---

Card Two: Seven of Cups (Reversed)

The Seven of Cups is a card of having many options to choose from which to some may or may not be a good thing. As I am writing this, I keep hearing the old phrase, which every reader has used at some point, "Be careful what you wish for!" Since we are still in the alignment of good luck, growth and abundance, I believe that whatever shows up you will have to make choices and that it will be a good happening and something you have been wanting to happen for some time. Since drawn reversed, it indicates you being unsure of your choices, not trusting your own instincts or listening to that guiding voice within you. It could be as simple as two jobs you have been applying for and would be happy if you got an interview with just one and are now interviewing for both jobs AND offered both. The Seven of Cups drawn in reverse always points out the challenge of trusting in your own choices. Put your faith in you are being guided by your higher self, asking to be shown which direction to take. No prayer for guidance and assistance goes unanswered, you just have to be open, trusting and without doubt to clearly receive the information given you and then act on it.

---

Card Three: Justice (Reversed)

The Justice card clearly makes a statement that it is time to see things as they really are. Drawn in reverse but still being in the leftover energy of good luck and abundance from the New Moon, it may indicate making a review of your holiday spending, wanting to give everyone a "special gift" and holding your breath when the credit cards come in. The Justice card also represents legal issues. If you have been waiting to hear of an outcome on a legal matter or thinking about starting one, it is a little bit of a mixed bag getting what you want. Since pulled reversed, there may be some delays or final outcome adjustments you must make. All in all, even with the New Moon abundance energy still with us this week, be cautious about financial promises made to you without any contracts or proven backup.

---

Considering getting a reading? We have carefully screened and selected a range of gifted, compassionate psychic readers to provide clarity and new insights into your life. Online psychics available 24/7.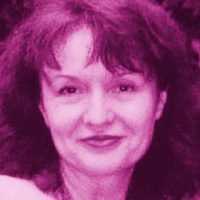 Susan Z Rich is an emotional addiction counselor, spiritual intuitive and holistic therapist. She counsels others to see life in a more positive way and teaches personal accountability for life choices. She is also the author of several children's books and Soul Windows…Secrets From The Divine.