What Makes An Excellent Psychic Reading?
Rarely does someone call a psychic advisor for the sport of it. They have important emotional questions that either need to be clarified from their own gut instincts or are feeling a little lost in life and need a bit of help from someone who is not emotionally attached to their situation. Someone who has gifts that can see past the obvious or in some cases the well-hidden agenda of others who seem to present themselves differently than who they really are. Even when life is going well, having someone that you can trust with insights from the realms of the unseen can be a great help to ensure that you continue to make the right decisions.
The term spiritual or psychic advisor is not one that fits neatly into a box for a simple definition. After all, the term 'psychic' itself is somewhat abstract and can mean different things to different people. But in general, you can think of a psychic advisor as a coach, mentor or as a friend, who will listen to your questions, concerns and situations and help to offer guidance from a unseen perspective.
Story continues below…
Considering getting a psychic reading? We have carefully screened and selected a range of gifted, compassionate psychic readers to provide clarity and new insights into your life. Online psychics available 24/7.
This can sometimes be exactly what you need in order to make life a little bit easier and more manageable and you'd be surprised what an impact a psychic advisor can have. What makes for an excellent experience with a good advisor is how the information is delivered to you. You call in sometimes in an angry or an emotional state and just need to hear the truth. It is how that information is given to you is what makes all the difference in the world as to whether to leave the psychic reading feeling uplifted and hopeful about yourself or the situation you have called in about or defeated and hopeless.
A good advisor tells you where to look, not what to see.
Always when information has to be relayed that is not what the caller wants to hear, it is given in a kind and compassionate manner.
Psychic advisors cannot make the future happen, only you have that kind of power over your life.
They are direct and get right to the issue you have called about and then any other information that might be given to them to help and guide you.
They are never rude or demeaning with an attitude of "Oh for heaven sake, just snap out of it, he is NOT coming back!"
They are excellent listeners. Sometimes so much information is being given to the advisor that they feel it must be said immediately. Sometimes a caller just needs to express how they feel and share information before advice is given.
An advisor will never tell you what to do or make choices for you, only help you make your own decision.
Information given can change on a dime depending on outside influences and your own decisions. A good advisor will make you aware that nothing is set in stone. It is called 'free will'.
An ethical advisor will never say they can "fix" anything for you as in burning candles or spells for a fee to make something happen you want. Once again, your free will always come into play.
After your psychic reading, you should feel good about yourself, even if you did not hear what you were hoping for.
For the person calling the advisor for information, it is always important to also treat them with respect. Being rude to your psychic will not get you a good reading.
Every advisor's gifts are different, you will know if you have a good match when you feel you have been listened to and given advice that you can think about and use.
Susan Z's Verdict
What is most important to understand, is what a psychic or spiritual advisor is not. A psychic advisor is not someone, for example, who can predict your future with 100% failsafe. Life changes every moment. It's important to recognize that we all have free will and we can influence the outcomes of our fate but cannot influence the outcome of someone's else's journey or choices. Psychic advisors are there for you to help you understand and see things that you may have not been able to see or know before.
---
Considering getting a psychic reading? We have carefully screened and selected a range of gifted, compassionate psychic readers to provide clarity and new insights into your life. Online psychics available 24/7.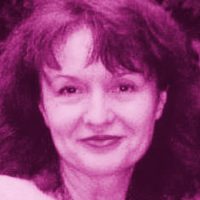 Susan Z Rich is an emotional addiction counselor, spiritual intuitive and holistic therapist. She counsels others to see life in a more positive way and teaches personal accountability for life choices. She is also the author of several children's books and Soul Windows…Secrets From The Divine.