It Is The Women Who Are Winning In " The Game Of Thrones " Series
For all you "Game of Thrones" fans, here is an observation that should make a point the men should just give up, because women are the ones who are winning in this race for the throne. The long-anticipated Season 7 is off to a fantastic start and is all about ladies in power! Not only did showrunners David Benioff and D.B. Weiss tease the highly anticipated meetup of Jon Snow (Kit Harington) and Daenerys (Emilia Clarke), they gave viewers close to an hour of women dominating in Westeros. The statue of Ned Stark (Sean Bean) in the crypts of Winterfell stands as a symbol of the now extinct patriarchy of Westeros. Gone are the father figures; women now reign supreme in almost every kingdom. As Olenna Tyrell (Diana Rigg) says, "I've known a great number of clever men. I've outlived them all. You know why? I ignored them."
In the episode, Dany holds a strategy meeting with Yara (Gemma Whelan), Ellaria (Indira Varma) and Olenna, resulting in an epic speech by the Tyrell matriarch. Although Tyrion's (Peter Dinklage) plan of attack seems to be the end goal for Dany, Olenna throws in her two cents and clearly gets under Khaleesi's skin. Will she use Olenna's wisdom to her advantage? If she's smart, yes. These two could be the new power couple in Westeros.
By the end of this episode, Yara and Ellaria end up in Euron's (Pilou Asbæk) hands and most of the Sand Snakes die. There's pretty much no doubt Euron will be "gifting" the ladies to Cersei (Lena Headey), which can't be a good thing, especially when she's firing off a dragon-killing bolt launcher.
Shall we get to the good stuff, though? Let's talk about that one former lady-in-waiting who has somehow survived six seasons despite enduring the most horrendous of circumstances. Sansa Stark (Sophie Turner) is without a doubt the woman to watch on "Game of Thrones." She is now poised to have more power than ever before and we can't wait to watch her journey. In Episode 2, as Jon leaves for Dragonstone to meet Dany face to face, he names Sansa acting queen in the North, which means she can now rule and make decisions for her kingdom. Also, with her sister Arya (Maisie Williams) on her way to Winterfell, the Stark ladies are truly set to be in control. Their mother Catelyn, (Michelle Fairley) would be so proud. "The reality is Jon is the military man and the sexism exists where he believes that a man should be in charge. And in reality, Sansa is a really wonderful politician and he doesn't recognize it enough to appreciate it," Turner told Entertainment Weekly of her character in Season 7. "It's difficult because military-wise, she doesn't know anything. And she's kind of butting in on that respect. And he, on the other end, is trying to be more of a politician, and he doesn't know as much as she does. If they could just learn to collaborate." Well, it appears Jon and Sansa have learned from each other and will hopefully work with their siblings Arya and Bran (Isaac Hempstead Wright) to defeat the enemy no one is ready for: The White Walkers. What is fairly obvious though is that with women like Sansa, Cersei and Dany in charge, Westeros is on fire.
It Seems That In Both TV And Movies, Strong Bad Ass Women In Power Are Still Trending!
< >
< >
Susan Z's Conclusion:

The message is coming across how strong women are but still through a man's perception of strength which is kicking ass! Hopefully the strong-arm trend will start moving in the direction of what real female power is, compassionate strength. Women have babies for Pete's sake. Let a man try that once! Lol!
Six of Swords: Inverted (Upside Down)
This is spiritual awakening and enlightenment. Being pulled inverted, it supports my above-mentioned statement of women's strength still being portrayed through men's eyes but it is a start.
Two of Swords: Inverted
This is a card of stalemate and being undecided. Since inverted, I believe the creator of this series was uncertain if he was going to take it in the direction of all women being in charge but followed his instincts, and they seem to be right on target as the season opener for the Game of Thrones had the highest HBO rating ever!
The Chariot: Inverted
This is overcoming fears of the future and moving forward. Since inverted, I feel there was some concern and speculation of how the new story line was going to be received by their viewers.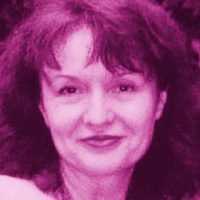 Susan Z Rich is an emotional addiction counselor, spiritual intuitive and holistic therapist. She counsels others to see life in a more positive way and teaches personal accountability for life choices. She is also the author of several children's books and Soul Windows…Secrets From The Divine.